The Danube Promenade is a popular esplanade on the embankment of the Danube in Pest. The promenade is lined with large hotels, but there are also some interesting sights, including the Vigadó concert hall and the 'Little Princess' statue.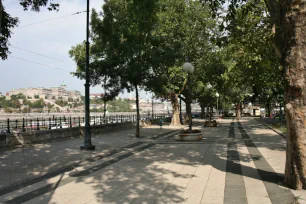 The promenade is situated between two of Budapest's most central bridges: to the north is the famous Chain Bridge, and at the southern end lies the more modern Elisabeth Bridge.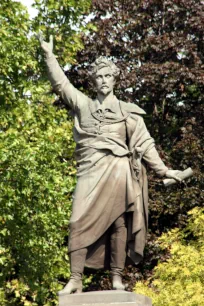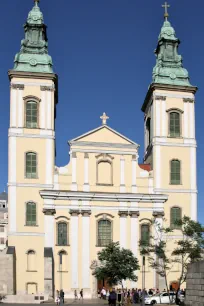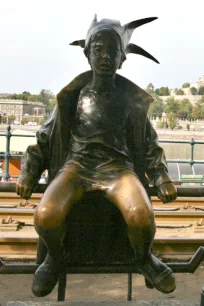 History
The Danube Promenade was created in the mid nineteenth century and soon became the place where aristocrats and celebrities liked to hang out on warm summer evenings. At the end of the Second World War, the promenade was completely ruined and covered with debris. It wasn't until the late 1970s before it was reconstructed.
Today the promenade is less bourgeois, and you'll find mostly tourists here who admire the beautiful views over the Danube towards the Buda Castle and Fisherman's Bastion.
Sights
At the southern end, near the oldest part of the promenade, stands the Inner City Parish Church, the oldest church in Pest. The church borders Március 15 tér, a square with ruins of contra-Aquincum, an ancient Roman city. Cross the street towards the Danube, and you're at the actual start of today's promenade.
Here stands the statue of Sándor Petőfi, a nineteenth-century Hungarian poet and nationalist who died in the war for independence from the Habsburg Empire.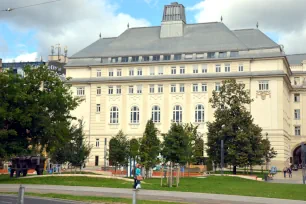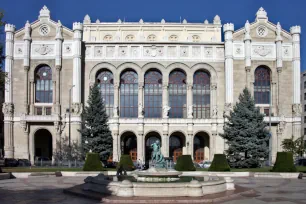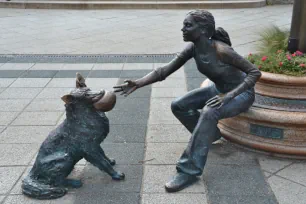 Behind the statue is the Greek-orthodox Cathedral of the Dormition, built in 1791 and financed by the then-sizable Greek community living in Budapest. The front facade and towers were rebuilt in the late nineteenth century by Miklós Ybl.
Walking further northwards, passing a huge hotel built in the 1960s, one arrives at Vigadó tér, a pleasant square with a central fountain that shows two boys playing near the waterside. The square is named for the Vigadó, a magnificent concert hall built in the mid-nineteenth century. Its facade is delightfully decorated with statues, crests, busts and geometric motifs.
Nearby is one of the most intriguing statues of Budapest: the «Little Princess» (Kiskirálylány). The bronze statue was created in 1989 by László Marton and shows a little boy sitting on a railing. People like to pose in front of the statue with their hand on one of his legs, hence the polished look of his thighs.
There are several other interesting statues on the promenade such as «The Girl And The Dog» – a girl playing with a dog who holds a ball in his mouth – and, surprisingly, there's also a statue of Shakespeare.
The promenade ends at another statue that shows the figure of Eötvös József, a Hungarian writer who played an important role in the revolt against the Habsburgs in 1848. From here, you can see the lion statues that guard the Chain Bridge, one of Budapest's most famous sights.