The classiest street in New York City, Park Avenue has always been associated with the "rich and famous".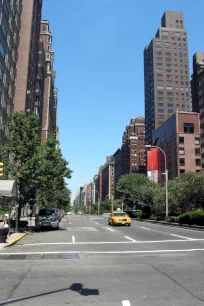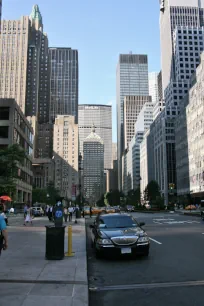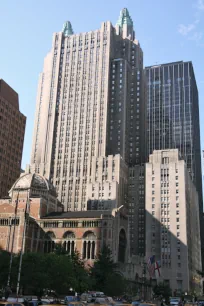 History of the Street
Once upon a time in the mid 1800s, Park Avenue bore a different name – Fourth Avenue – and it carried the tracks of the New York and Harlem Railroad. As development in New York City progressed, some train tracks were sunk and portions of the boulevard were renamed Park Avenue due to the green, park-like areas present in the vicinity.
The building of Grand Central Terminal in 1927 allowed for auto traffic to proceed down the street without hassle, and more of this wide expanse was open to traffic and became known as Park Avenue. By 1956, all of Fourth Avenue from 17th Street to the remainder of its distance became known as Park Avenue.
What You'll Find There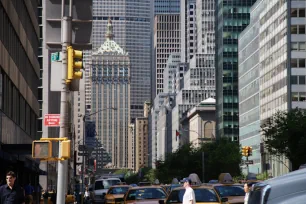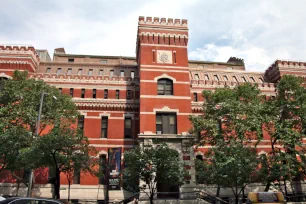 kveus11640p
Park Avenue isn't really an attraction, but it is notable in that it is home to some of the most expensive real estate in the United States. It's not unusual to find that some of the CEOs of New York's largest companies live here as well. John D. Rockefeller Jr. long resided on Park Ave. as did such famous figures as composer/conductor Leonard Bernstein and James Cash Penney of J.C. Penney fame.
In addition, many Fortune 500 corporations are situated along Park Avenue, including MetLife (formerly the Pan Am Building), Bloomberg, J.P. Morgan, Deutsche Bank, Citigroup, Alcoa, Mutual of America, Colgate-Palmolive, and many others.
Park Avenue is also one of the most attractive boulevards in Manhattan, thanks to a group that organized and supports the Fund for Park Avenue. This organization maintains myriad flower boxes along the median that separates the traffic running north and south. In the warmer months, begonias are often in bloom and other flowers take their place in the colder winter weather.
Of particular interest architecturally is the Seventh Regiment Armory, located between 66th and 67th Streets on Park Avenue. Medieval Gothic in design, the building is also well known for its ornate interior, which was designed by men like Louis Comfort Tiffany and Stanford White.
Also look for the landmark Ritz Tower around 57th Street and the Helmsley Building (formerly the New York Central Railroad headquarters) at 47th Street. There are many other notable buildings as well that can be appreciated via a slow stroll down the street, including the Waldorf-Astoria Hotel, St. Bartholomew's Church, the Seagram Building and Lever House.