Sitting on what was once the site of an ash dump, the Brooklyn Botanic Garden has been a colorful addition to the city for nearly one hundred years.
A Brief History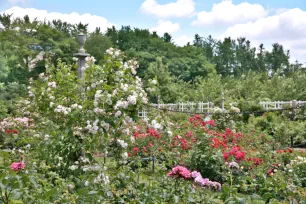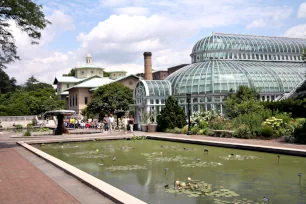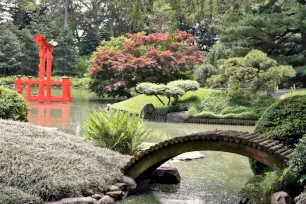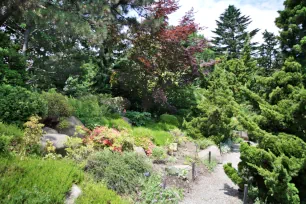 Citing the need for some dedicated green space, the New York legislature put aside 39 acres in 1897 for the building of a botanic garden. Though it took thirteen years to design and open the garden, in 1910 it finally opened to the public. Through the first decade, the garden continued to grow with new additions including rock gardens, a Japanese garden, and a children's garden.
In 1917, an auxiliary was formed to support the garden and things continued to expand within the 39 acres (16 ha.), eventually stretching to 52 acres (21 ha.) to include the addition of the Rose Arc Pool, the Steinhardt Conservatory, an education center, and the Palm House.
Since 2000, a number of elements have also been restored or renovated, and the Brooklyn Botanic Garden now houses some ten thousand different kinds of plants from around the world.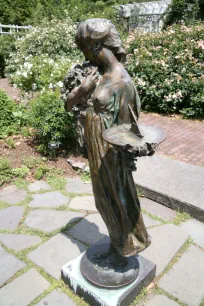 What You'll See
It will take a few hours to sufficiently cover all that the garden has to offer, and guests should make time for a leisurely stroll so as not to miss anything.
A good first stop is the Japanese Hill-and-Pond Garden, the first Japanese garden created within an American public garden.
Finally, the beautiful Cranford Rose Garden features five thousand bushes of twelve hundred varieties of America's favorite flower. Open during the spring, summer, and early fall, the rose garden staff offers classes for potential rose growers.
Several other gardens also delight the senses, including a rock garden, daffodil hill and herb garden. For a more complete overview of the whole botanic garden, consider taking an informative and inexpensive 90-minute tour of the facility. Some tours also include a buffet lunch. In addition, public classes/programs are held nearly every day that the gardens are open.