Munich's Kunstareal (literally Art area) is a museum quarter centered around the Königsplatz, a stately square lined with monumental neoclassical buildings. It is home to some of Munich's most famous museums, including the Pinakotheks (picture galleries).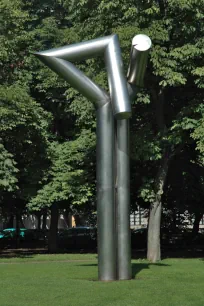 The area, which is part of the Maxvorstadt district, was created in the early nineteenth century, when Maximilian I Joseph, Elector of Bavaria, decided to create a royal route to the Nymphenburg Palace.
The elector envisioned a center of the arts along the route, as a counterweight to the Ludwigstraße, which was considered a center of science. His son, Ludwig I, was instrumental in the realization of the project, and he worked together with architect Leo von Klenze to create a central square, the Königsplatz.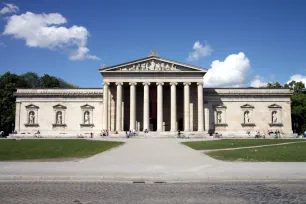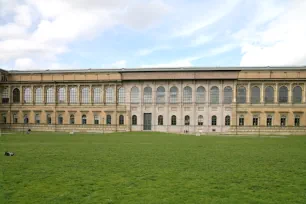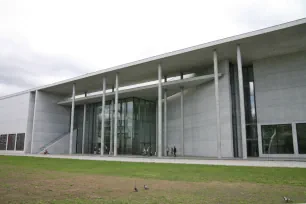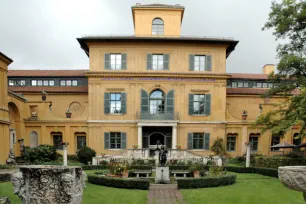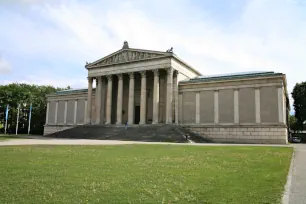 The first museum building, the Glyptothek, opened here in 1830. It was designed by von Klenze to house Ludwig's collection of Roman and Greek sculptures. It was soon followed by other museums, including the Alte Pinakothek, which opened in 1836.
Pinakotheks
The most famous museums in the Kunstareal are the Pinakotheks – picture galleries – and in particular the Alte Pinakothek, with its world-class collection of paintings from the fifteenth to eighteenth centuries.
Nineteenth-century art can be found in the nearby Neue Pinakothek, including famous works by Romanticists and Impressionists. More modern artwork is displayed in the Pinakothek der Moderne, which opened in 2002 with an expansive collection of twentieth and twenty-first century art.
These pinakotheks aren't the only picture galleries in the Kunstareal. Another collection of modern art can be found in the Museum Brandhorst, which opened in 2009 in a modern building. Right near the museum is the Türkentor, a remnant of a former barracks, now used for temporary exhibits.
The Galerie im Lenbachhaus displays nineteenth- and twentieth-century paintings in a grand Italianate residence near Königsplatz. The museum is best known for its paintings from the Blaue Reiter, an early twentieth-century art group based in Munich.
More Museums
At the Königsplatz, the Glyptothek shows a collection of Greek and Roman sculptures. The Staatliche Antikensammling opposite the Glyptothek is known for its impressive collection of antique vases, bronze and terra-cotta figures, pottery and jewelry.
The Bayerische Staatssammlung für Palaeontologie und Geologie near the Lenbachhaus is home to two museums: the Paläontologisches Museum – a museum of natural history – and the Geologisches Museum, a geology museum. The Reich der Kristalle, a mineralogy museum, can be found near the Alte and Neue Pinakothek.
Another museum, the Staatliches Ägyptischer Kunst München, resides in a modern complex which opened in 2013. The museum exhibits a collection of Ancient Egyptian artifacts, as well as some Assyrian and Babylonian objects.