One of Munich's grandest boulevards still maintains its wonderful architectural uniformity. The street is named after King Ludwig, the man behind the monumental boulevard.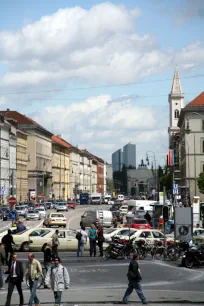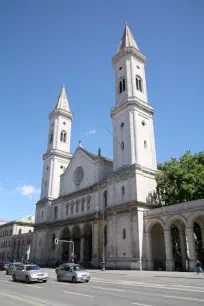 Ludwig's Plan
When King Ludwig I began laying out plans for a monumental avenue that would traverse the city of Munich, he envisioned a grand street "worthy of his kingdom". Thus was born Ludwigstraße.
Plans for the avenue were created by Leo von Klenze, court architect and a favorite of the king. Von Klenze had already fashioned a number of buildings for Ludwig and would also be responsible for those sitting at the southern end of the Ludwigstraße.
Von Klenze's architectural style was based on the early Italian Renaissance period. Buildings were broad in the front and small narrow streets dissected Ludwigstraße, giving the boulevard a very uniform look from one end to the other.
Despite the fact that von Klenze was replaced by his successor, Friedrich von Gärtner, who preferred the neo-Romanesque style, Ludwigstraßemaintained that uniform look, even when von Gartner completed the northern end of the street to his liking.
The Buildings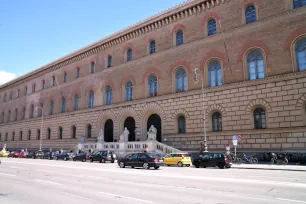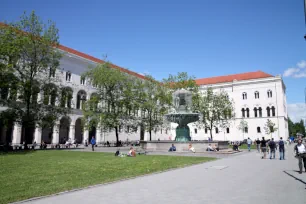 The most notable buildings on Ludwigstraße are the ones that sit at either end. In the north, you'll find the Siegestor, the three-arched victory gate which now serves as a monument to peace.
At the other end is the Feldherrnhalle, built to honor the Bavarian army and site of a historical battle between Hitler's followers and the Bavarian State Police. This was one of the dictator's early attempts to overtake the government of Bavaria.
Other buildings of note include the Bavarian State Archive, the last structure designed by Leo von Klenze; Staatsbibliothek, which is the state library; the grand Ludwig-Maximilian University; and the beautiful Italian Romanesque Ludwigskirche (St. Ludwig's Church).
You'll also find plenty of small shops, art galleries, and cafés along today's Ludwigstraße, making it a wonderful place to stroll. After the Siegestor, the Ludwigstraße continues into the Leopoldstraße which dissects the northern Schwabing district. Here the atmosphere suddenly changes, and the monumental buildings are replaced by nineteenth- and twentieth-century houses.