The Maria Luisa Park was created in the late nineteenth century. The leafy park gives the locals a reprieve from the scorching sun during the hot summer months. Magnificent buildings, a legacy of the 1929 world fair, can be found throughout the park.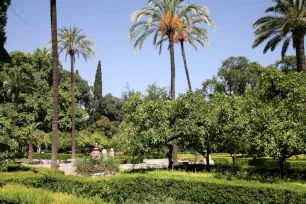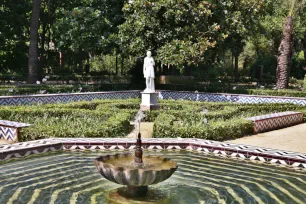 The large park is located just south of Seville's historic center. It is the city's principal green area, delightfully decorated with plenty of ceramic-tiled benches, fountains, pools, statues and monuments. There's even a small mountain – the Monte Gurugú – with an artificial waterfall and a small island with a gazebo. But tourists often head straight to the star attraction of the park: the Plaza de España, a majestic crescent-shaped complex arranged around a central square.
Creation
The park is named after princess María Luisa d'Orleans, who donated the grounds of the San Telmo Palace to the city in 1893. The original design of the park, with wide tree-shaded avenues and plenty of fountains and monuments, was carried out between 1911 and 1914 by the French landscape architect Jean-Claude Forestier.
1929 World Fair
In 1929 Seville hosted the Ibero-American Exposition on the grounds of the Maria Luisa Park. The world fair was meant to boost the local economy and improve ties with Spain's former colonies, who all erected beautiful pavilions, many of which still stand today.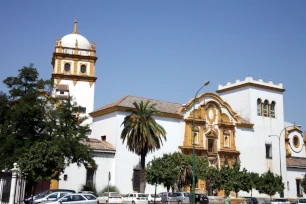 Contrary to most world fairs, the pavilions for the 1929 exposition were designed for the long term and planning and construction started almost twenty years before the opening of the exposition.
As a result, many of the marvelous pavilions have been preserved and are now used as museums, consulates, offices and cultural institutions. The buildings are grouped around two plazas, the Plaza de España and the Plaza de America. Both were designed by the same architect, Aníbal González, in a mixture of architectural styles.
Plaza de España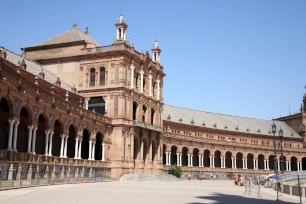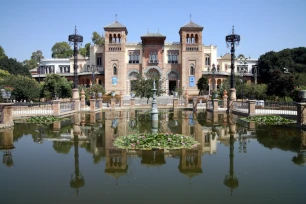 The centerpiece of the Ibero-American Exposition of 1929 and one of Seville's top attractions is the magnificent Plaza de España, an impressive complex arranged around a central plaza. Ceramic tiled bridges cross the small canal that separate the plaza from the large brick building.
Plaza de America
Three former pavilions, all designed by Aníbal González, are arranged around the Plaza de America, a beautiful square with flowerbeds and a central pond. Each building has a different architectural style. The small Royal Pavilion, bordering the north of the plaza, was designed in a flamboyant Gothic style. The Renaissance-style Pavilion of Fine Arts – now the Archaeological Museum – and the Mudéjar Pavilion – now the Museum of Andalusian Folk Arts – frame the plaza to the east and west.