New York's Fifth Avenue is best known as an unrivaled shopping street. Almost any upscale retailer has a prestigious store located at this street. However, not all of Fifth Avenue is shopping-centric. Along Central Park, Fifth Avenue becomes a more residential street with plenty of interesting museums.
Fifth Avenue starts just north of Washington Square and goes all the way north up to 143rd street in Harlem. It is one of the world's most expensive streets, in particular the area between 49th and 59th Streets, where some of the most prestigious stores can be found.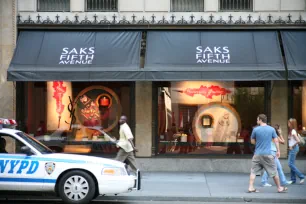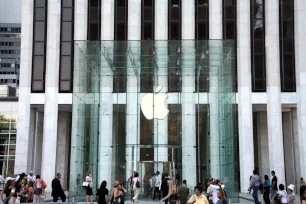 Shop 'Til you Drop
There are enough over-the-top shopping opportunities on Fifth Avenue to satisfy everyone's taste.
Women will love browsing and buying at stores like the famous Saks Fifth Avenue, Bergdorf-Goodman, Louis Vuitton, Prada, Emanuel Ungaro, Gucci, Ferragamo, and Versace. Men can check out Bergdorf Men, the Yankees Clubhouse Shop, the NBA store, as well as a Microsoft Store and the famous Apple Store.
Looking for something shiny or sparkly? Browse the displays at Harry Winston – jeweler to the stars, Bulgari, Cartier, Tiffany and Company, and Van Cleef and Arpels.
Museum Mile
Fifth Avenue is not just a shopping street. Along Central Park, which borders Fifth Avenue, the street becomes more residential. Here you'll find palatial homes, grand churches and other historic buildings. You'll also come across numerous museums. In fact, there are so many of them that the area between 82nd and 104th Streets is known as the 'Museum Mile'.
During the nineteenth and early twentieth centuries, many wealthy industrials settled here along Fifth Avenue. They built fabulous mansions with views of Central Park. Many of these magnificent buildings are now home to museums.
You'll find the National Academy Museum in a home once belonging to the philanthropist Archer Huntington. Another museum, the Frick Collections, is housed in a mansion formerly owned by the steel magnate Henry Clay Frick. And the Museum of the City of New York is housed in a beautiful 1932 palatial residence.
There are many more museums for those interested, such as the Cooper-Hewitt National Design Museum – housed in a mansion once owned by steel tycoon Andrew Carnegie, but the most famous of them all are the Metropolitan Museum of Art and the Guggenheim Museum.
The Metropolitan Museum, also known as 'the Met', is one of the world's largest museums. And the Guggenheim Museum is just as famous for the twentieth-century building in which it is housed as for the modern art that can be admired inside.
Other Points of Interest