Together with the nearby Prado and Reina Sofia Museums, the Thyssen-Bornemisza Museum is one of Madrid's most important art museums. Here you'll find an excellent collection of paintings covering western art from the fourteenth through the twentieth century.
History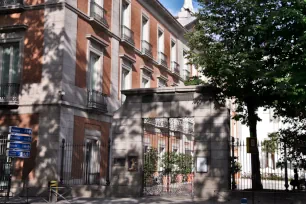 The collection was started in the 1920s by baron Heinrich Thyssen-Bornemisza, a German-Hungarian industrial magnate. After his death in 1947 the collection was expanded by his son Hans Heinrich. The private art collection was originally housed in the baron's mansion in Lugano, Switzerland.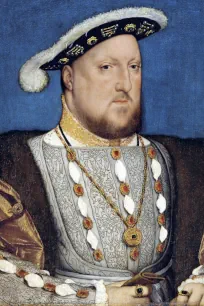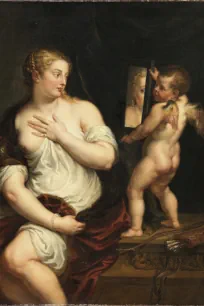 In 1988 Hans Heinrich decided he wanted to show his art collection – considered to be one of the most important private collection in the world – to the public. Despite interest from several other countries, the baron moved the collection to the eighteenth-century Palacio de Villahermosa, a mansion at the Paseo del Prado in Madrid, not far from the Prado Museum. In 1992, after the Spanish architect Rafael Moneo had adapted the mansion to make it suitable for a museum, the collection opened to the public.
In 2004 the museum was expanded to house the collection of baroness Carmen Thyssen-Bornemisza, bringing the total number of works of art to over one thousand.
The Collection
The collection of the Thyssen-Bornemisza Museum contains mostly paintings, but there are also some sculptures and decorative objects. The paintings are arranged in chronological order and give a good overview of the history of Western painting from the fourteenth to the twentieth century.
The collection is complementary to that of the Prado Museum, which is focused mostly on the Spanish masters. There are many paintings from Italian, German, Flemish, Dutch and American artists in the Thyssen-Bornemisza Museum, including works from van Dyck, Brueghel, Rubens, Rembrandt, Titian, Dürer and Derick Baegert. Modernists such as Mondriaan, Picasso, O'Keefe and Kandinsky are also represented.
The more than two hundred works of art from the collection of Carmen Thyssen-Bornemisza are housed in a modern expansion of the Palacio de Villahermosa. Here you can find works by impressionists such as Degas, Monet and Renoir, but also early Italian and Flemish paintings.