The Hungarian National Gallery is a museum devoted to Hungarian art, with a collection spanning a period from the Middle Ages to the present day. The museum was established in 1957 and moved to its current premise in 1975.
The Royal Palace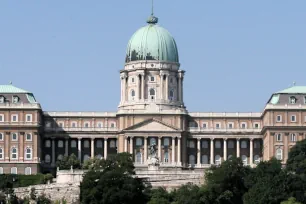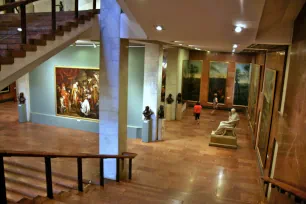 The collection is housed in the Royal Palace of the Buda Castle, built in the eighteenth century under the reign of Maria Theresa on the site of an earlier, Gothic palace. The Royal Palace was expanded significantly during the nineteenth century, when several wings were added. Completely destroyed during World War II, the palace was rebuilt in the 1950s.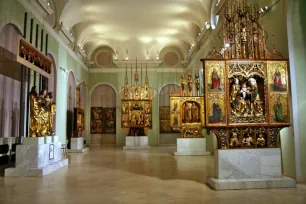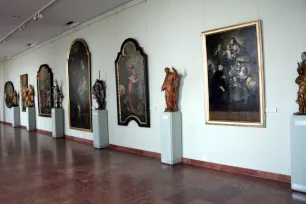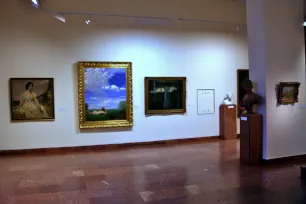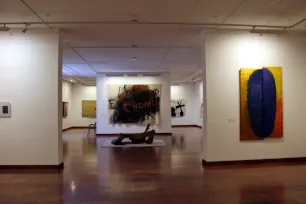 The Museum
The Hungarian National Gallery occupies the central wing of the palace, below the imposing dome. The museum's collection of Hungarian art was originally displayed in the Hungarian National Museum and the Museum of Fine Arts. The National Gallery was founded in 1957, and initially occupied the former Palace of Justice opposite the Parliament Building in Pest. In 1975, it moved to the restored Royal Palace in Buda.
Museum Collection
The museum's collection is arranged chronologically, starting in the Middle Ages with a beautiful exhibition of Gothic panel paintings from the fourteenth and fifteenth centuries. One of the museum's star attractions is the collection of fifteen late Gothic altarpieces, on display in the former throne room of the palace.
The following exhibitions show the National Gallery's collection of late Renaissance and Baroque artwork, including sculptures and paintings, many of which once belonged to the aristocratic Esterházy family.
One of the museum's highlights is its collection of sculptures and paintings from the nineteenth century, when Hungarian artists started to gain international recognition. There are several masterpieces here including 'Women of Eger', a work from the Romanticist painter Bertalan Székely, 'The Recapture of Buda Castle' by Gyula Benczúr, and 'The Last Day of a Condemned Man' by Mihály Munkácsy. Also don't miss the works of Tivadar Kosztka Csontváry, whose expressionist style was ahead of its time.
The Hungarian National Gallery also has an extensive collection of twentieth-century art divided into a pre-war and post-war section, with artworks from a plethora of art movements, from Secession, Expressionism and Surrealism to Pop Art, Hyperrealism and even contemporary art.