Created by an act of Congress in 1889, the National Zoological Park has been part of the Smithsonian Institution since a year after its establishment.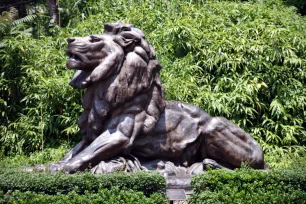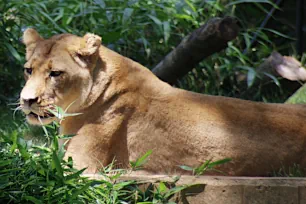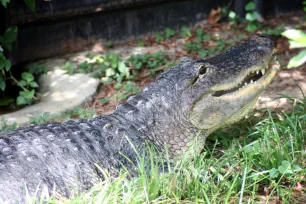 Created for "the advancement of science and the instruction and recreation of the people", the National Zoo sits in the northwest section of Washington D.C., easily accessible by Metro or any number of tour vehicles that traverse the city each day.
History of the Zoo
Sitting on 163 acres (66 ha), this beautiful zoo was designed by Samuel Langley, third Secretary of the Smithsonian; William Temple Hornaday, conservationist and head of the Smithsonian's vertebrate division; and Frederick
Law Olmsted, the most famous landscape designer of his time, responsible for New York's Central Park and many other beautiful green areas.
The goal of the National Zoological Park was not only to allow the public to view animals they might not otherwise see, but also to provide refuge for wildlife that was rapidly disappearing from the American frontier, such as the bison.
For the first fifty years of its existence, the zoo concentrated on displaying as many species as possible. However, by the 1950s, the staff at the zoo became more concerned with the breeding of endangered species. In 1975, the Smithsonian established a 3,200-acre (1300 ha) facility in Virginia which serves as "a refuge for vanishing wildlife".
Around the same time the refuge was established, Washington D.C.'s zoo became home to what would become its most famous inhabitants – two giant panda bears from China named Hsing-Hsing and Ling-Ling. Though those original pandas are gone, the zoo continues to have pandas-in-residence for all to admire.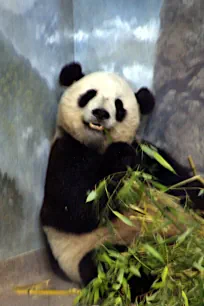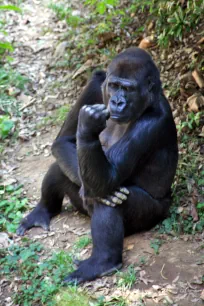 What You'll See
National Zoological Park is currently home to approximately 2,000 animals of 400 species from all around the world. The zoo receives about two million visitors each year, and the wonderful thing about visiting is that it's free of charge, as are all Smithsonian museums and properties.
The zoo is divided into several different habitats including sections entitled Amazonia, African Savanna, North America, and Asia Trail. You can also visit a primate area, aviary, reptile and amphibian house, small mammals, invertebrates, and a special "kid's farm".
Some of the notable animals you'll encounter are Giant Pandas, Cheetahs, Elephants, Orangutans, Gorillas, Wolves, Tigers, Eagles, Octopuses and Bears.
Demonstrations
There are many demonstrations during the day at specified times (pick up a map at the entrance). Watch the elephant bath, otter, eagle, sloth bear and giant octopus feeding, or attend a 'keeper talk'. There's also an elephant training and a seal/sea lion training, as well as several animal encounter sessions. Also look out for Orangutans as they might swing above you going from the 'Think Tank' to the Great Ape House via the 'O-line', an overhead system of cables connecting the two buildings via eight 50 ft (15 m) towers.