MuseumsQuartier (MQ) is a large modern complex of museums and cultural institutions in Vienna. Behind the long Baroque facade of the former imperial stables, you'll find permanent and temporary exhibitions of modern art as well as cultural centers for dance, art and architecture.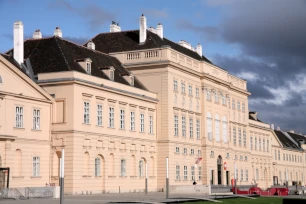 Once one enters through one of the gates of the Fisher von Erlach wing (the former stables), a large courtyard opens up towards two modern structures designed by the Viennese architectural firm of Ortner & Ortner.
The modern cubes, which opened with much fanfare in 2001 and house a couple of modern art museums, provide a stark contrast with the stables which were built in 1725. It makes for a surprisingly successful combination, and the courtyard itself, known as Haupthof, is appealing as well.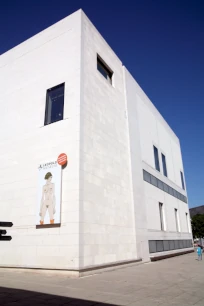 Two of the best known institutions at the MuseumsQuartier – the Leopold Museum and the MUMOK – are housed in the two conspicuous modern structures. Other cultural institutions are spread out over the vast renovated stable complex.
Leopold Museum
The main crowd-puller of the MQ is the Leopold Museum, housed in a large white cube with limestone cladding. The basis of its collection was accumulated by Rudolf Leopold, who amassed an impressive number of works from nineteenth- and twentieth-century artists. He was especially keen on works from Viennese artists such as Klimt, Kokoschka and Schiele, resulting in the world's largest collection of Egon Schiele's work.
MUMOK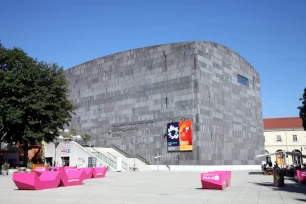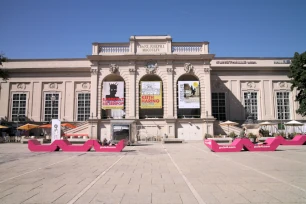 MUMOK – Museum Moderner Kunst Stiftung Ludwig Wien – is the most important museum of modern and contemporary art in Austria, with one of the largest collections in Europe. It is housed in a modern structure in dark gray basalt, opposite the white Leopold Museum. Its large – and regularly updated – collection is spread over five floors, of which two are underground. Highlights include exhibits of the Wiener Aktionismus, a Viennese art movement of the 1960s and other modern art movements such as Fluxus, Nouveau Réalisme (New Realism) and Pop Art.
More Cultural Institutions
There are some twenty different cultural institutions spread over the vast complex of the MuseumsQuartier, as well as a number of restaurants, fashionable museumcafés and shops. A good start is the visitors center at the Fischer von Erlach-wing where you can get an updated program of all the activities in the MQ.
Some of the institutions are targeted towards a specific audience, such as the Quartier 21, which hosts temporary exhibitions of rising artistic talent. Other temporary exhibitions are held in the Kunsthalle Wien, which hosts expositions with international modern art. Halle E+G, the former Winterreitschule, hosts a number of concerts and shows. There's also an architectural center (Az W), a dance center (Tanzquartier), a museum for children (the ZOOM museum), a theater for young people (Dschungel Wien) and even a math center (math.space). For an overview of everything the MuseumsQuartier has to offer, have a look at their website.