The Museum of Fine Arts in Sevilla is one of the finest art museums in Spain. Housed in a restored monastery, the museum has a collection of artworks from the Middle Ages to the modern era, with a focus on Spanish masters such as Murillo, Velázquez and Zurbarán.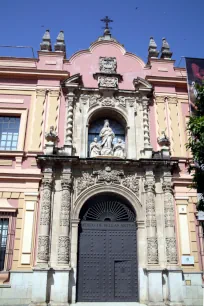 The Order of Merced
The museum is housed in a former monastery, the Convento de la Merced Calzada and belonged to the Order of Merced. The order was dedicated to freeing Christians who were held captive by Muslims.
They often succeeded by paying ransoms, and the order became wealthy thanks to generous gifts of the families of those who were freed. In the nineteenth century the friars were expelled from the monastery and soon after, in 1852, it was converted into a museum.
The Building
The monastery was constructed between 1600 and 1612 by Juan de Oviedo. It is built around a number of courtyards, such as the Claustro Mayor (main cloister), the Claustro de los Bojes (with beautiful Tuscan arches) and the Claustrilla (small yard), which are all open to visitors.
The facade is dominated by a central Baroque porch decorated with spiral columns and a statue of Our Lady of Mercy, crowned with a broken pediment. Inside is a magnificent domed ceiling, painted in the eighteenth century by Domingo Martinez, who also decorated the Palace of San Telmo in Seville.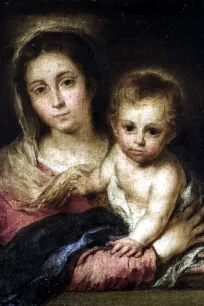 The Museum's Collection
The museum has one of the largest collections of Spanish art, and displays mostly paintings and sculptures, mainly from Spanish artists such as El Greco and Velázquez, covering the era from the medieval to the modern.
Special attention is given to local artists such as Bartolomé Esteban Murillo, Luis de Vargas, Francisco de Zurbarán and Juan de Valdés Leal. The museum also houses an excellent display of ceramic panels, a traditional craft in Andalusia, which enjoyed its heyday during the seventeenth and eighteenth centuries.
Highlights of the museum include the Virgin of the Napkin by Murillo (1668), a terracotta statue of St. Jerome by Pietro Torrigiano – a rival of Michelangelo – (1528) and El Greco's painting of his son Jorge Manuel (1603).