The west wing of the Chaillot Palace houses the Musée Nationale de la Marine, where a display of model boats, paintings and historic vessels recounts the history of France as a sea-faring nation.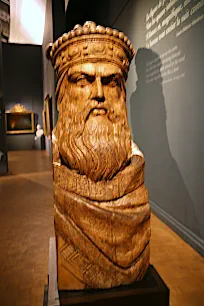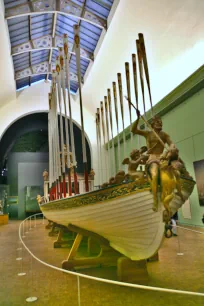 Palais de Chaillot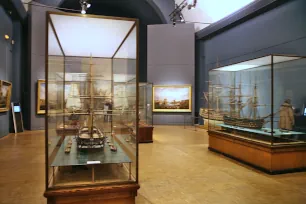 History
One of several museums housed in the Palais de Chaillot is the Musée de la Marine, with a collection that can be traced back to 1748 – only the Naval Museum in St. Petersburg is older – when King Louis XV acquired a collection of ship models.
Museum Collection
Today the collection of the Musée de la Marine traces the nation's maritime history with a display of excellently crafted model ships, wooden sculptures that once decorated the prows and sterns of large vessels, paintings of ports, historic battles and ships, navigational instruments and other maritime related artifacts. It covers everything from 18th century battleships to the modern era of torpedoes, submarines and even aircraft carriers, represented by a model of the 'Charles de Gaulle', the only serving French aircraft carrier.
One of the highlights of the museum is Napoleon's imperial barge, built in 1811 in a span of just 21 days. The ship's prow shows a gilded statue of Neptune riding a dolphin. The vessel was used just once by the emperor, for one of his visits to Antwerp. It was later occasionally used by other heads of state until it was brought to Paris's Maritime Museum in 1943.