Parc Floral is a beautiful floral garden situated just east of Paris proper. The garden was originally built to host an international flower show. It is one of Paris's most beautiful gardens, but tends to be overlooked by tourists.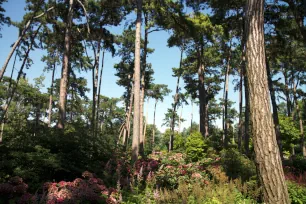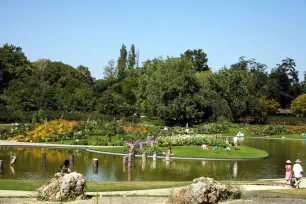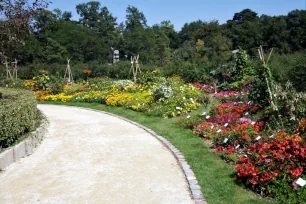 The floral garden occupies some 31 hectares of the Bois de Vincennes, a large park that was created in the thirteenth century as a royal hunting ground.
Building the Garden
After Paris hosted two international flower shows in 1959 and 1964, the local government decided to build a new park inside the Bois de Vincennes in 1969 in order to provide a new location for the 3rd International Flower Show. Previous shows had been held at the College of New Industries and Technologies (CNIT).
The chief engineer and architect for the new Parc Floral was Daniel Collin. The site chosen for the new green area was where the Pyramide and Cartoucherie military establishments once stood. Some buildings were retained, specifically those that had historical significance, such as those fashioned in Second Empire industrial style. Also retained were a small pinewood forest and an oak grove that symbolizes the imagery of King Louis IX bestowing justice under an oak tree.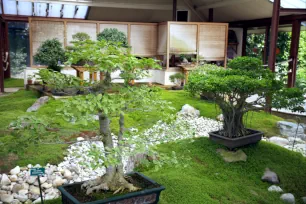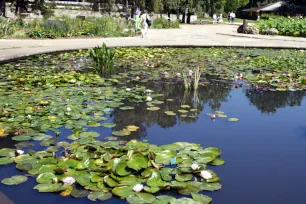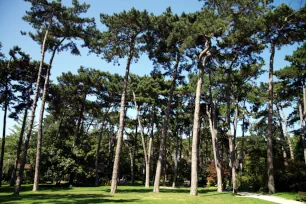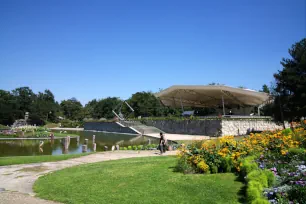 The Garden
Today, the Parc Floral contains about 3,000 varieties of plants set around a peaceful, artificial lake. What most people enjoy about this park, however, is the fact that they can wander and sit among the flowers (with some limitations) without being contained to stone pathways from which they can merely observe. Picnics are encouraged in the Pinède (pine forest). There's also a children's playground and plenty of space for them to run around. The garden is at its most colorful during spring, but you can find flowering plants year-round in the Jardin des Quatre Saisons (Garden of the Four Seasons).
A modern monumental fountain, a favorite with photographers, supplies water to a pretty pond, strewn with water lilies and other aquatic plants that are a delightful addition to the other colorful flowers and shrubs around the park. More than sixty manicured bonsai trees can be found in the garden, and there are also several hundred varieties of tulips and dahlias on display. The Parc Floral is also decorated with modern sculptures, which can be found scattered around the garden.
Events
The large exhibition hall, pavilions, and patios of the Parc Floral accommodate a number of different cultural events, especially during the warmer months. The Parc Floral is home to an annual dahlia flower contest and concerts are often held at the Espace Delta, the park's modern amphitheater, which is the site of an annual jazz festival.
Getting There
The garden is located just southeast of the Vincennes Castle, which can be reached by taking the metro line 1 to the Château de Vincennes station. There is an entrance fee to get into the Parc Floral, so it is rarely overcrowded but definitely worth a visit.