The United States boasts many memorials dedicated to those who've lost their lives in combat. Specifically, New York City's East Coast Memorial pays homage to those who gave of their lives during World War II while engaged in combat in the vast Atlantic Ocean.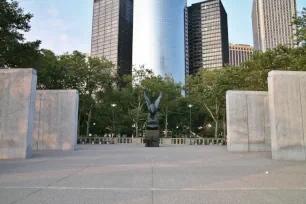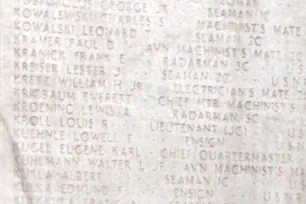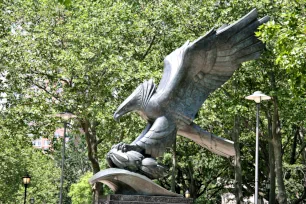 Erected in 1963 and dedicated by former U.S. president John F. Kennedy, the East Coast War Memorial was commissioned by a small independent agency of the executive branch of the United States federal government known as the American Battle Monuments Commission (ABMC). The commission was established in 1923 "to commemorate the service, achievements, and sacrifice of U.S. armed forces where they have served overseas since 1917, and within the U.S. when directed by public law".
About the Memorial
Located in Battery Park at the southern end of Manhattan, the memorial stands near historic Fort Clinton and was designed by the architectural firm of Gehron and Seltzer. Its axis is oriented towards the Statue of Liberty.
Four gray 19-foot-tall pylons (5.8 m.) stand on each side of the axis and are inscribed with the names of the more than 4,600 individuals who lost their lives or went missing in the western waters of the Atlantic Ocean during World War II. Along with his/her name, the soldier's rank, military branch, and home state appear on the granite pylons.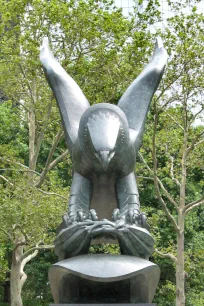 The Eagle
The centerpiece of the East Coast Memorial is a massive bronze eagle set on a black granite pedestal. Designed by Albino Manca (1898-1976), the eagle holds a laurel wreath and sits upon an ocean wave. This is to signify the act of mourning at sea.
Renovation
The memorial was refurbished in 1997 and restored to its original grandeur. Further work on Battery Park in 2001 led to more restorations in the Upper Promenade area of the park where the East Coast War Memorial sits, making it a pleasant place to visit, especially when the trees and flowers are in bloom.