Commissioned by Charles (Carlos) III in the late eighteenth century, the Royal Botanical Garden (Real Jardín Botánico) provides a lovely green respite in the middle of a very busy capital city.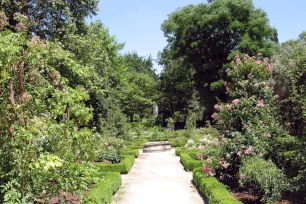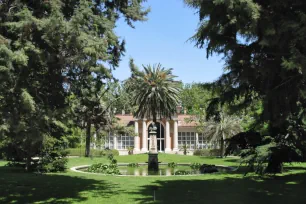 Open year-round – thanks to Madrid's pleasant climate – the botanical garden is a favorite spot for locals searching for a little lunchtime relaxation, and is a popular tourist attraction as well.
About the Gardens
Located on the Paseo del Prado near a number of the city's popular attractions – including the Prado Museum – the garden is easy to find and provides visitors a chance to get out in the fresh air after hours spent exploring Spanish art and other ancient artifacts.
At 20 acres (about 8 hectares), the Royal Botanical Garden in Madrid is certainly not one of the world's largest, but it does boast an incredible variety of trees, shrubs, plants, and flowers. Statistics cite a total of about 30,000 plants and flowers and 1,500 trees.
Flora and trees from five different continents grace the grounds of this botanic garden, which is divided into three individual terraces. You'll find peonies from China, rhododendrons from Korea and Japan, South African irises, and Chilean Soapbark trees.
Exotic varieties, like pomegranate and Japanese raisin trees, make for fun viewing, and in the springtime, the botanical gardens are ablaze with color. Check out the amazing array of cultivated and wild roses of many hues and varieties. You'll also find fruit trees and bushes, vegetable patches, and herb gardens.
The Classical Romantic Garden seems to be a favorite spot of visitors to the Royal Botanical Garden. Many locals bring their lunch bags here, enjoying an early afternoon respite by the duck pond on the comfortable benches that surround the water.
Greenhouses on site display state-of-the-art plant technology and the gardens are also an important research facility, dedicated to maintaining the delicate ecosystem of this part of the world.