Built in the early eighteenth century for King Philip V, Cuartel del Conde Duque in Madrid was once the headquarters of the king's personal guard – the Royal Guard – an elite group of army personnel made up of 600 soldiers and 400 horses.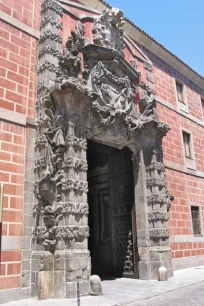 The complex is possibly named after Gaspar de Guzmán, Count-Duke (Conde Duque) of Olivares, who built a large palace here in the early seventeenth century. After his death, the palace was neglected and fell into ruins. The east part of the vast estate was selected to build the Cuartel del Conde Duque while the west part is now home to the Liria Palace.
According to recent research, the name of the complex might also refer to James Fitz-James Stuart, 3rd Duke of Berwick, who owned the domain in the eighteenth century.
The Barracks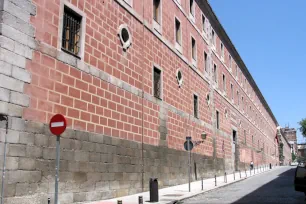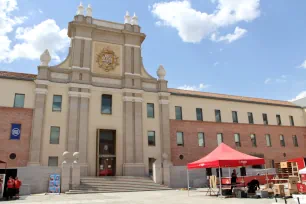 The structure was designed by architect Pedro de Ribera and was completed between 1717 and 1730. It was used as a barracks until the late nineteenth century. Ribera wanted to make the complex both functional and attractive. He designed a massive rectangular building with a 228-meter-long façade in Spanish Baroque style.
Pedro de Ribera sculpted the main entrance to the barracks in a style known as Churriguerresque, which combined traditional Baroque ornamentation with aspects of Mudejar architecture. The style is marked by extreme, elaborate ornamentation that is meant to overwhelm the spectator.
Inside the barracks are three large courtyards and Ribera also included a tall tower, which served to house political prisoners of that era. This tower and several upper floors were damaged by fire in 1869. After that, the building began to fall into disrepair and little attention was given to restoring it.
The Cuartel Today
Finally, in 1969, architect Julio Cano Lasso was hired to redesign the Cuartel del Conde Duque and see to its restoration. Today, the barracks house the city's Municipal Museum of Contemporary Art, local governmental offices, Madrid's historical archives, newspaper and video libraries as well as temporary exhibition halls. Look for live summer concerts in the courtyards when the weather permits.