The ruins of the Igreja do Carmo (Church of the Carmelites) are a reminder of the devastation caused by the earthquake of 1755, which destroyed most of downtown Lisbon. Inside the ruins is a small archaeological museum.
The Church and convent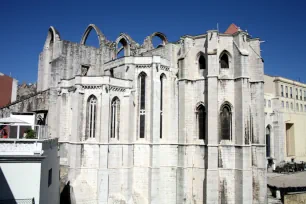 Nuno Álvares Pereira – a general who was instrumental in helping king John repel the Castilian troops – vowed to build the world's most beautiful church if he would defeat the Castilians in 1385 at the battle of Aljubarrota.
The Portuguese came out victorious and the general kept his word: he funded the construction of a Carmelite church and convent. After its completion in 1423 he joined the Carmelite order and spent the rest of his life in the convent.
The church was designed by Gomes Martins in the then prevalent Gothic style. It was richly decorated with magnificent stained glass windows, statues and relics.
The Earthquake of 1755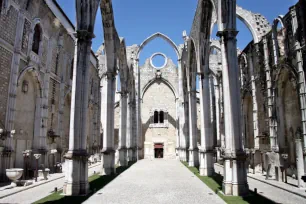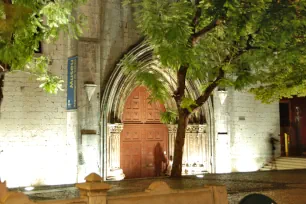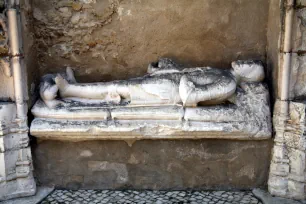 On the first of November 1755 an earthquake measuring nine on the Richter scale caused the collapse of numerous buildings, including twenty churches. The first tremors were followed by fires. Many of the surviving inhabitants of Lisbon fled to the open area near the Tagus river, but an hour after the first tremor, they were engulfed by twenty-meter-high (66ft) waves.
One of the churches that collapsed during the devastating earthquake was the Carmo church, which at the time was filled with All Saints' Day worshippers. The roof of the building collapsed on top of the worshippers and only the walls and arches kept standing.
The Ruins
Plans to reconstruct the Carmo church fell through due to budgetary problems, and the church was left in ruin to serve as a reminder of the earthquake of 1755. While little of the interior survived – even the tomb of Nuno Álvares Pereira was lost in the earthquake – the church still has an elegant appearance. It is one of Lisbon's main landmarks and can be seen from afar thanks to its prominent position on a bluff overlooking the Baixa district. The church can be easily reached from Baixa thanks to the Santa Justa elevator, which is right near the ruins.
Museum
In the apse of the church is a small archaeological museum. The museum was created in the nineteenth century to preserve art objects from monasteries after religious orders were abolished in 1834. Today there is a diverse collection of historical objects on display, including fourteenth-century tombs, statues, ceramics, mosaics and even ancient South American mummies.