A large number of Frankfurt's museums are conveniently located near each other along the Schaumainkai at the southern riverbank, which has since the 1980s been dubbed the Museumsufer (Museum Embankment)
Villas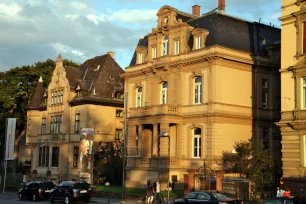 During the eighteenth century wealthy citizens started to build sumptuous Villas with large gardens at the Main riverfront in Sachsenhausen, across the river from Frankfurt's historic center.
Construction increased in the following century after the opening of several bridges across the Main river made the area more accessible. A new promenade was created along the river – the Schaumainkai, connecting all the villas.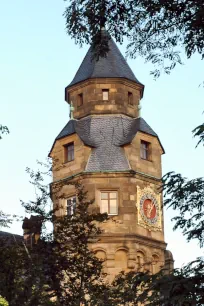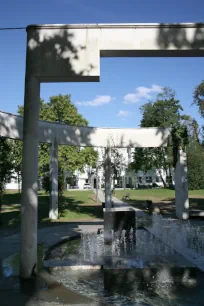 The First Museums…
The first museum to open at the Schaumainkai was the purpose built Städelsches Kunstinstitut, which opened in 1878. It was followed in 1909 with the opening of the Liebieg Sculpture Museum in the former villa of the industrialist Heinrich von Liebieg. Liebieg had left his villa to the city of Frankfurt on the condition that it would become an art museum.
Followed by more Museums
In 1958 a new museum, the Bundespostmuseum, opened at the Schaumainkai in the former Villa Andreae, built for banker Albert Andreae de Neufville at the end of the 19th century. In 1990 the museum was renamed Museum für Kommunikation (Communications Museum) and the museum building was expanded with a modern extension.
The Museum für Angewandte Kunst (Museum of Applied Arts) opened in 1965. It is housed in a villa originally built in 1804 and redesigned in 1985 by the American architect Richard Meier. Meier also created the Museumspark near the museum by merging three small existing gardens.
The Museum für Volkenkunde, originally established in 1904, moved to the Schaumainkai in 1973. It evolved into the Museum der Weltkulturen (Museum of World Cultures).
The Museum Embankment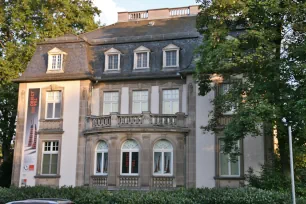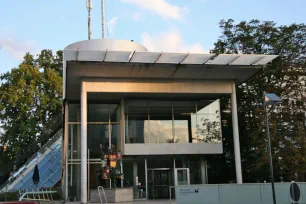 Five years later the city of Frankfurt launched the idea of a boulevard of Museums and started acquiring the remaining villas along the Schaumainkai which was soon dubbed the Museumsufer or Museum Embankment.
More museums followed soon: in 1984 the Filmmuseum and Architecture Museum opened. The Ikonenmuseum opened in 1990 at the Deutschordenshaus with a collection previously housed in the Museum of Applied Arts. The Museum Giersch, with a collection of nineteenth and early twentieth century works of art, opened in 2000 in the Holzmann villa.
Museumsuferfest
Each year, usually at the end of August, several millions of people visit the Museumsuferfest, a cultural festival held along the banks of the river Main. During the festival the museums on both sides of the river hold events and there are also special guided tours. There are numerous other events including boat races (there are even dragon boat races), concerts, markets and a fireworks display at the end of the festival. Check out the Museumsuferfest website for a complete calendar of events.