The Städel Museum, founded in 1816 with a bequest from local merchant and art collector Johann Friedrich Städel, has a world-renowned collection of paintings spanning the fourteenth to the twentieth century.
History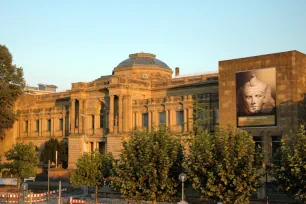 When Johann Friedrich Städel died in 1816, he bequeathed his house, his art collection of 474 paintings and his fortune (about 500,000 euro) to a foundation. In return, he requested the collection to be expanded and open to the public.
The collection was first displayed in his house at the Roßmarkt in the inner city. In 1833 the foundation moved to a larger building and in 1878 it settled into the current purpose-built structure at the Main riverbank. The monumental building was designed by Oskar Sommer in a Neo-Renaissance style.
In 1937 the Nazis confiscated a large part of the collection, including 77 paintings that were deemed 'degenerated' by the regime.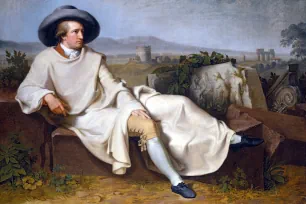 In March 1944, during the war, the museum building was heavily damaged by allied bombardments. After extensive reconstruction, it reopened in 1966.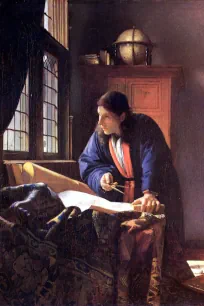 Collection
The extensive collection of the Städel Museum is world-class and ranges from Flemish Primitives to impressionists and post-modernists. Flemish and Italian artists are well represented, and there are also plenty of Dutch and German masters from the seventeenth and eighteenth centuries. There is also a large collection of nineteenth-century Romanticist works from German and French artists.
And the museum owns many prized works from more recent art movements like impressionism, expressionism and cubism.
The most famous work in the museum is a painting depicting Goethe in the Italian countryside, painted by Johann Heinrich Wilhelm Tischbein. Some other highlights of the museum include The Geographer by Johannes Vermeer, the Lucca-Madonna by Jan van Eyck and Musiciens à l'Orchestre by Edgar Degas.
MuseumsUfer
The Städel Museum was the first museum that opened at the Schaumainkai in Sachsenhausen. Today there's a long list of museums in the street along the bank of the river Main, so many in fact that it is now known as the MuseumsUfer or Museum Embankment.