Many of the most important figures in the history of Hungary are buried in the Kerepesi Cemetery, one of Europe's most impressive cemeteries. The large cemetery is home to many magnificent tombs and mausoleums.
While Kerepesi Cemetery may not be on most visitors' itinerary, it is one of Budapest's most magnificent attractions, a virtual open-air museum of memorial sculpture. You'll need several hours to discover all the beautiful tombs which are strewn around the surprisingly spacious cemetery.
The Cemetery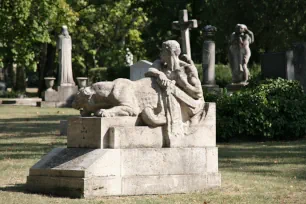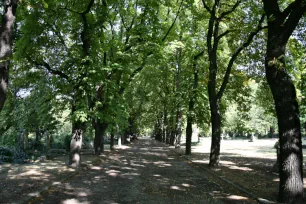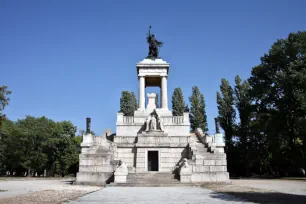 Kerepesi Cemetery was created in 1847 just outside the center of Budapest. Ever since, it has been the last resting place of Hungary's most notable personalities. The cemetery covers an area of about fifty-six hectares (138 acres) and is just a five-minute walk away from the East Station.
Stunning Mausoleums
The most spectacular sights in the cemetery are the monumental nineteenth-century mausolea built for prominent leaders who revolted against the Habsburg rule. The most impressive monument is reserved for the leader of the failed revolution, Lajos Kossuth. The enormous mausoleum is crowned with a bronze statue of Genius holding a chained lion. Lajos Batthyány – prime minister during the revolution – and Ferenc Deák – another revolutionary minister – are also honored with massive mausoleums.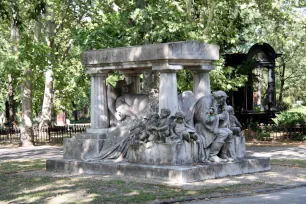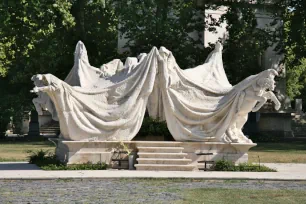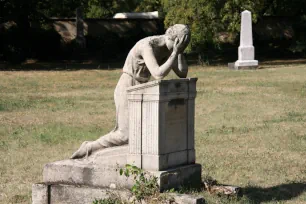 More Tombs and Monuments
There are many more interesting monuments you shouldn't miss, such as the circular Jókai Mór mausoleum and the Art Nouveau funerary arcade, decorated with plenty of sepulchral sculptures. Another beautiful monument is the tomb of Lujza Blaha – a Hungarian actress and singer – with mourning figures surrounding her deathbed.
A less aesthetically pleasing monument from the Communist era is the Pantheon of the Working Class Movement, which consists of huge stone slabs decorated with reliefs. A more recent monument in the Kerepesi Cemetery honors József Antall, the first post-Communist leader. It shows four horses covered by sheets trying to break free.
Kerepesi Cemetery is home to many other tombs with delightful memorial sculptures honoring Hungary's greatest sculptors, painters, scientists, architect, writers, politicians and other important figures from the past. Many of the monuments have recently been restored, while others are overgrown with moss and ivy. It is best to take your time and stroll around the grounds of the cemetery to discover some of the hidden gems.