The National Garden is a green oasis in the heart of Athens. The garden is very popular with Athenians, especially during weekends when many families with children come here to take a stroll along the winding paths.
Royal Garden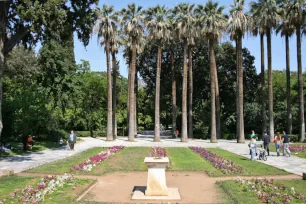 The sixteen hectare (40 acres) large garden was originally created as a private garden for the Royal Palace – now the Parliament Building – at Syntagma Square. This Royal Garden was first laid out in 1836 by the architect of the palace, Friedrich von Gärtner.
Just three years later – even before the completion of the palace – Queen Amalia, consort of King Otto, decided to completely redesign the garden. She assigned the Prussian gardener Friedrich Schmidt with the task to find exotic seedlings from around the world. The garden, with fifteen thousand native and subtropical plant species, was finally completed in 1849.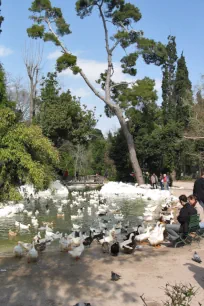 A Public Garden
In 1923, after the royals had already moved to a new palace nearby, the park was opened to the public. At the same time, it was renamed National Garden. The leafy park soon became popular with the citizens of Athens, as it is a beautiful and quiet refuge from the hectic city center. The many tall trees provide ample of shade, a necessity in a city with often scorching summer months.
The garden is decorated with statues, flowerbeds and even some ruins from the Antiquity. There is also a duck pond, a turtle pond, a very small zoo and a children's playground. You can also visit the small botanical museum or the park café.
Zappeion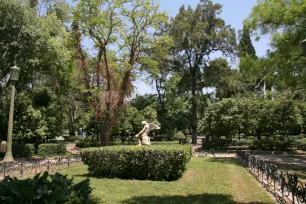 To the south, the National Garden is bordered by the equally pleasant gardens of the Zappeion. The gardens surround the neoclassical Zappeion, a large exposition and congress hall that was built in the nineteenth century. At the center of the garden stands a large fountain, built to commemorate the inauguration of the Marathon Dam.