Arlington National Cemetery is a 200 acre (81 ha) large military cemetery established during the Civil War. Attracting approximately four million visitors each year, the cemetery is an important piece of American history.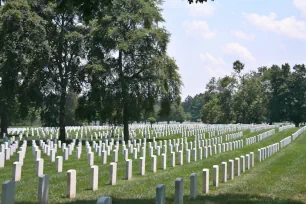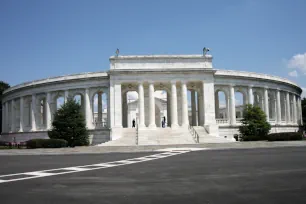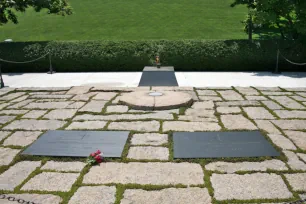 Situated in Arlington County, Virginia – just outside of Washington, DC – the Arlington National Cemetery was established during the Civil War on the estate of the family of Confederate General Robert E. Lee.
A Brief History
Robert E. Lee lived in Arlington House for thirty years until he left in 1861 to become the commanding general of the Confederate Army. In 1864 his family's estate was confiscated by the federal government. It was purchased by a tax commissioner for about $90 at a tax sale and a military cemetery was established that same year.
In 1877, however, Gen. Lee's grandson, Custis Lee, sued for the return of the land and won. A year later, he sold it back to the government for $150,000. Immediately, the Arlington Cemetery began to accommodate the overflow from the United States Soldiers National Cemetery in neighboring Washington DC. Robert E. Lee's former house at the estate, known as Arlington House, is now a monument to the civil war general and is open to visitors.
Cemetery Logistics
Arlington National Cemetery is divided into seventy different sections with the various sections designated for particular purposes. For example, there is a section especially for Confederate soldiers, another for military nurses, and even a section that is the burial ground for 3,800 former slaves. Currently, the newest section of the cemetery is designated for those who have given their lives in the wars in Iraq and Afghanistan.
Notable Graves
While there are scores of "regular" people buried at Arlington National Cemetery – all according to the guidelines of the U.S. military – there are also many well-known individuals buried there as well.
However, most individuals come to Arlington to view the Tomb of the Unknown Soldier. Perched atop a hill, it was completed in 1932 and, currently, the remains of three unknown soldiers are buried there. The tomb has been perpetually guarded by the U.S. Army since 1937. In 1948, the 3rd U.S. Infantry Regiment took over the guarding duties.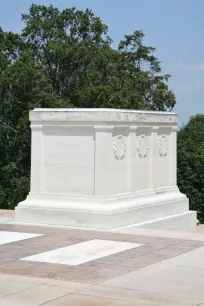 Behind the Tomb of the Unknown Soldier is the Memorial Amphitheater, a marble colonnaded amphitheater. Memorial Day and Veterans Day ceremonies are held here annually and the site has also played host to a number of state funerals.
Another much visited grave at Arlington National Cemetery is that of President John F. Kennedy, who is buried there with his wife Jackie and two of his children, John Jr. and another who died as a baby. Brothers Robert and Ted Kennedy are also buried nearby. The President's grave is marked by an eternal flame.
Other notable individuals buried at Arlington National Cemetery include World War II general Omar Bradley; astronauts Roger Chaffee and Gus Grissom, killed aboard Apollo I; Audie Murphy, the most decorated war veteran of World War II; Pierre l'Enfant, who designed the master plan for the city of Washington; General John J. Pershing; orator William Jennings Bryan; civil rights activist Medgar Evers; author Dashiell Hammatt; Oliver Wendell Holmes; actor Lee Marvin; President William Howard Taft, and many others.