When the medieval walls encircling Vienna were finally demolished in the nineteenth century, large open spaces near the city center became available for development. It marked the start of a building boom around the newly created Ringstraße, but some areas were set aside for the creation of city parks.
The largest of these was the Stadtpark, a popular public park created by the city council.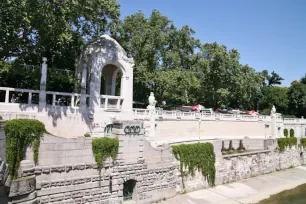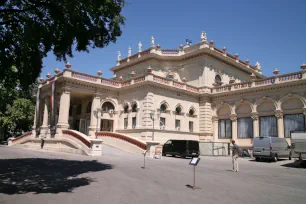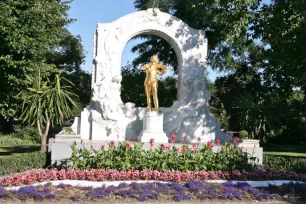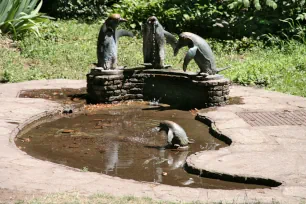 The park was laid out in English landscape style between 1858 and 1862 at the site of the former glacis, the open, sloping terrain behind the city's fortifications. The following decades, the park was adorned with a large number of statues and several fountains.
Jugendstil
The River Wien, a small branch of the Danube River, cuts through the park. From the pedestrian bridge that connects the two sides of the river you have a nice view over the Wienflussportal, a series of elegant pavilions in Jugendstil style, designed in 1905 by Friedrich Ohmann and Josef Hackhofer.
The unique entrance gates to the park were also created by Ohmann and Hackhofer. Their Jugendstil colleague Otto Wagner designed the beautiful entrance to the Stadtbahn, Vienna's early light rail system. The pavilion is now used for the U-Bahn, Vienna's underground.
The largest structure in the Stadtpark is the Kursalon, built in 1867 in a Neo-Renaissance style. It was originally intended solely as a spa pavilion, but the building was soon used as a concert venue. Even today, Strauss and Mozart concerts are held regularly at the Kursalon.
Monuments
The Stadtpark is popular for its many statues of artists, in particular musicians. Throughout the park you'll find statues and busts of composers such as Franz Schubert and Anton Brückner, but by far the most famous is the Johann Strauss Memorial, created in 1921 by the Austrian sculptor Edmund Hellmer. The memorial shows a gilded statue of Johann Strauss Junior, the Waltz King, in front of a stone arch decorated with naiads.
There are also several fountains installed in the Stadtpark. The oldest is the «Danube Woman fountain», created in 1865 by Hans Gasser. The fountain group entitled «The Liberation of the Spring» was created in 1903 by Josef Heu. A more recent fountain is the «Vogeltränkebrunnen» (Birdbath fountain), a small fountain with penguins created in 1953 by Mario Petrucci.