The Burggarten is a former palace garden, located near the Hofburg, the imperial palace of the Habsburg monarchs. Today it is a pleasant public park with a number of statues and an elegant palm house.
History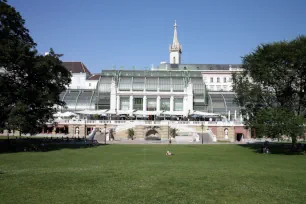 At the beginning of the nineteenth century, Vienna was still surrounded by a defensive wall, at a time when most cities in Europe had started to demolish city fortifications. The wall proved useless in stopping Napoleon from occupying Vienna, and in 1809, when Napoleon left, he demolished large parts of the defensive wall.
This created space around the Hofburg, and part of it was used to create a private palace garden, the Burggarten. The garden was laid out in an informal English style. In 1918, with the fall of the Habsburg Empire, the park opened to the public.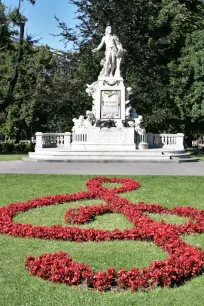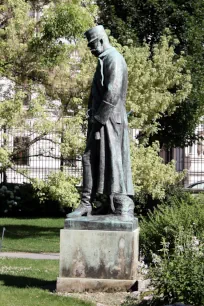 Monuments
There are several monuments in the park, including a fountain with a statue depicting Hercules fighting with a lion. The eighteenth-century statue was installed at the center of the Burggarten's pond in 1948.
The solemn statue of Emperor Franz-Joseph I was created in 1904 and moved to its current location in 1957. A more classical equestrian statue shows Emperor Franz I, spouse of Empress Maria-Theresia.
The most photographed statue in the Burggarten is undoubtedly the Mozart Denkmal, created in 1896 by the Austrian sculptor Viktor Tilgner. The monument, which was originally erected at Augustinerplatz but moved to the Burggarten in 1953 shows Mozart on a pedestal surrounded by putti and musical instruments. Reliefs refer to Mozart's famous opera 'Don Giovanni'.
Palmenhaus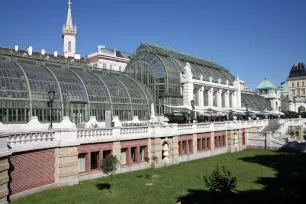 The Burggarten is bordered to the north by the Palmenhaus, a magnificent glass palm house designed by Friedrich Ohmann in the Jugendstil style (the local version of Art Nouveau). The iron and glass structure was built between 1901 and 1907 as a greenhouse.
Today the central part is home to a popular café. The left part of the Palmenhaus houses the Schmettlerlinghaus, a butterfly garden where you can see tropical butterflies and even bats.