A project nearly twenty years in the making, San Francisco's Embarcadero Center is a multi-tower complex that provides extensive office space and shopping for the city's residents and visitors.
History of the Center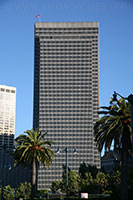 4 Embarcadero Center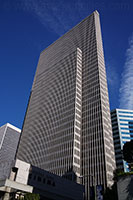 1 Embarcadero Center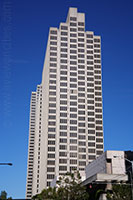 3 Embarcadero Center
The downtown waterfront district where the Embarcadero Center now sits was once known as the Barbary Coast, an area that had a colorful history during the Gold Rush era. This rather raucous area thrived until the second decade of the twentieth century, when the mayor decided it was finally time to clean it up.
For a while, the waterfront area became the Produce District. By the 1950s, however, urban renewal was in full swing and the idea for a mixed-use center – dubbed a city within a city – was devised.
The first five towers of the Embarcadero Center went up slowly, beginning in 1968 and completed in 1983. Further expansion of the center occurred in the late 1980s.
Embarcadero Center Today
Today, San Francisco's Embarcadero Center is the largest mixed-use complex in the Western United States. The heart of the Embarcadero is composed of four office towers, designed by architect John C. Portman Jr. in a distinctive but consistent form of the international style. The towers are positioned next to each other, with the outer two being the tallest at about 570 feet / 173 meters and 45 stories. The two central towers have 30 and 31 stories respectively and top out at 413 feet or 126 meters. Portman believed in integrating fine architecture with fine art and made sure a wonderful public art collection was part of the Embarcadero Center.
Currently, some 120 shops and restaurants are located within the walls of the Embarcadero Center, ranging from popular chain stores and eateries to tony boutiques offering today's latest fashions. There's also a cinema and two hotels with a total of more than 1,100 rooms.
The Embarcadero Center is located between the financial center and the waterfront, near the Ferry Building.