The Wallenstein Palace is a Baroque palace built in the early seventeenth century for Albrecht von Wallenstein. The palace has a beautiful Italianate garden embellished with statues and a large fountain.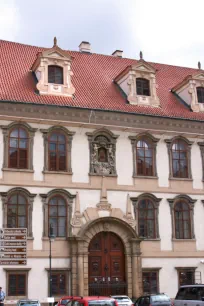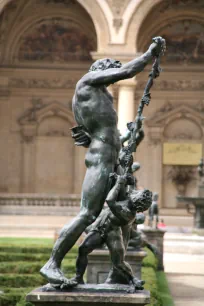 Albrecht von Wallenstein
The expansive Wallenstein Palace was built in early Baroque style between 1624 and 1630 for Albrecht von Wallenstein, an ambitious military commander.
Wallenstein had gained so much wealth and power that Emperor Ferdinand II started to see him as a threat. In 1634 Ferdinand II accused Wallenstein of treason and officers loyal to the emperor killed Wallenstein. His palace continued to be owned by the Wallenstein family until 1945 when the government confiscated it. It is now used by the Czech senate.
The Palace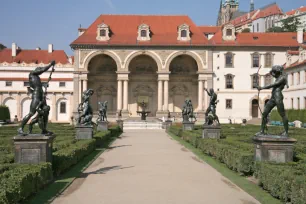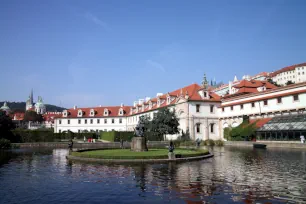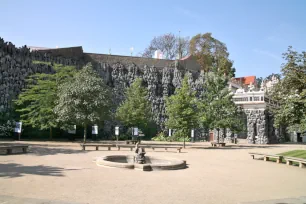 Wallenstein purchased twenty-three houses as well as several gardens and a pottery to create room for his ambitious building plans. The palace was to rival even the city's castle itself in sheer size and splendor. In all, the complex contains several wings which at a time housed more than seven hundred people and included a riding school and a magnificent garden. The palace's main hall is stunning, decorated with large statues. A fresco on the ceiling depicts Wallenstein as the god Mars.
The Garden
The splendor of the palace continues in the garden, which is considered one of Prague's most magnificent. Spanning an area of about 1.7 hectares (over 4 acres), the Wallenstein garden is laid out in a formal Italianesque style and decorated with many statues sculpted by the Dutch artist Adriaen de Vries. The current statues are replicas, since the originals were stolen by the Swedes in 1648 who placed them in the garden of the Drottningholm Palace.
At the east end of the garden is the impressive Sala Terrena. This 30-meter-high (almost 100 ft.) loggia has three large arches and is decorated with frescoes. Nearby is a wall with fake stalactites, supposedly resembling a large cave. At the other end of the garden is a large pond with a central islet featuring a marble fountain with a statue of Hercules, also sculpted by Adriaen de Vries.
The garden of the Wallenstein palace is open for visitors and free of charge.