Schwarzenberg Palace is one of Prague's most beautiful Renaissance structures. It is located at the Castle Square, near the Prague Castle, and houses a collection of Baroque Bohemian art.
Lobkowicz Palace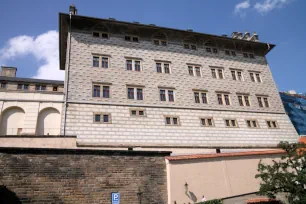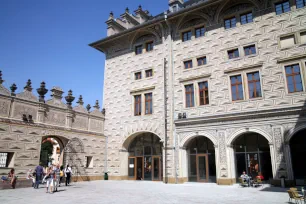 The palace was built between 1545 and 1576 for the Prague Count Jan Lobkowicz the Younger. Hence, it was originally known as the Lobkowicz Palace. Designed by the Italian master builder Agostino Galli, the palace is one of the finest examples of Renaissance architecture in Prague. The remarkable sgraffito decorations on the wall give the impression that the walls are built out of large pyramid shaped stones. Inside, the ceilings are decorated with magnificent 16th-century frescoes depicting classical scenes.
Schwarzenberg Palace
In 1593 the emperor confiscated the palace after he sent the owner, Jirí z Popelu Lobkovicz, to prison on charges of betrayal and fraud. The palace was handed over to Petr Vok z Rožmberka. After being in the possession of several other owners, the complex was obtained by the Schwarzenberg family, after whom the Palace is now named. They owned the palace from 1719 until 1948.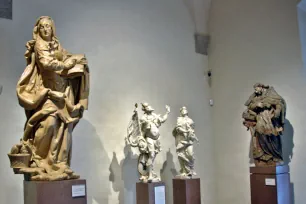 Museum
The Schwarzenberg Palace was first used as a museum in 1910, when the Technical Museum used the building for exhibitions. From 1945 until 2002 the palace was home to the Military History Museum. In 2007, after a five-year-long restoration, the building reopened to the public as a department of the National Gallery. The museum's exhibitions cover late Renaissance and Baroque art from Bohemia, both sculptures and paintings. There is also a collection of decorative arts in the basement, and weapons and armor are displayed in the attic of the palace.