The Břevnov monastery is located in the western suburbs of Prague. It is the oldest monastery in Bohemia, with a history that goes back to the tenth century, although much of what we see today was built in the eighteenth century, when the complex was reconstructed in the Baroque style.
History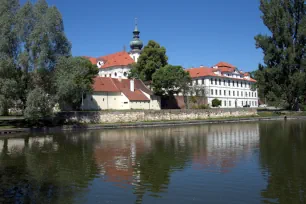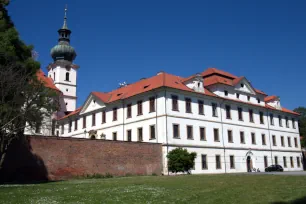 The Břevnov monastery was founded in 993 as a Benedictine abbey by St Adalbert, the Bishop of Prague, and the duke of Bohemia Boleslaus II ( Boleslaus the Pious). In 1964 archaeological excavation revealed remnants of this tenth-century complex. The monastery was rebuilt in the following century after it had been ravaged by fire, but it was destroyed again in the fifteenth century during the Hussite Wars.
The complex as we see it today was erected in the eighteenth century. The abbot Othmar Zinke commissioned Christoph Dientzenhofer to rebuild the monastery. Together with his son Kilian Ignaz, Dientzenhofer designed a magnificent Baroque complex. Construction started in 1708 and was completed thirty-seven years later under the lead of Kilian Ignaz.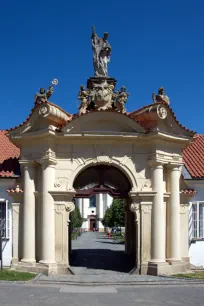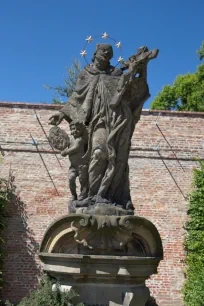 In 1950 the abbey was, like all religious institutions in Czechoslovakia, confiscated by the Communist government and the monks fled or were deported. The abbey was then used by the Czech secret police as a repository. After the Velvet Revolution in 1989 the complex was handed back to the Benedictines, who returned the following year. Three years later, in 1993, they celebrated the millenary of the abbey.
The Monastery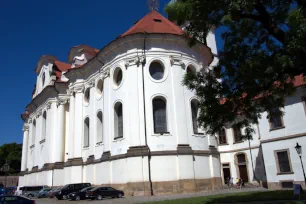 You enter the complex through a Baroque portal which bears the crest of the monastery. A path leads straight to the Basilica of St. Margareth, the most impressive building of the complex. It was built between 1708 and 1714 at the site of the original Romanesque church from the tenth century.
Despite its size, the church features only a single nave. It is decorated with frescoes created by Johann Jakob Steinfels. They depict the life of St. Adalbert, to whom the church was originally dedicated. The altarpiece was created by Peter Brandl, one of Bohemia's most famous painters.
Another interesting building on the grounds of the monastery is the orangery. It was built in the early eighteenth century after a design by Kilian Ignaz Dientzenhofer on a slope in the Margareth garden behind the church. It was neglected for decades until it was finally restored in 2012.
The prelacy, also designed by Kilian Ignaz Dientzenhofer, lies just south of the church. It boasts a magnificent interior; its main hall, decorated with vibrant frescoes, is particularly resplendent.
The Name and Crest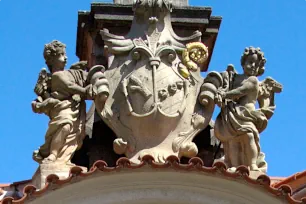 According to local lore, the name Břevnov is derived from the Czech word for beam, břevno, because a huge beam was found here by two brothers who were looking for timber. They built a cottage on this spot, which was then named Břevnov. The monastery which was built nearby was given the same name. Its crest, which shows a trunk and three gnarls on a shield, is a reference to this story.