The Montparnasse Tower, built in 1973, was one of the first tall skyscrapers in Paris. A visit to the tower's observation deck is rewarded with a magnificent view over the city.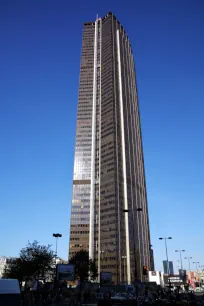 One of the main reasons why Paris is considered one of the most beautiful cities in the world is the continuity in its urban planning and architecture. From the early developments during the reign of Henry IV in the sixteenth century up to the nineteenth century with the large developments under Haussmann, the Prefect of the Seine from 1853 until 1870, international architecture had little influence on Paris.
A Classicist City
Even large influential architectural styles like Baroque, Rococo, Art Nouveau and the Modernist style had very little practical effect on Paris where classicism was seen as the true French style. This started to change after the Second World War, when the new Gaullist regime of 1958 started to support and even promote the development of towers in the city center. One of the first major towers built in Paris was the Tour Maine Montparnasse.
Construction
The project started as a redevelopment scheme of the Montparnasse and Maine railway stations in 1958 and had strong support from the new government. The tower itself was built between 1969 and 1973. According to the initial plans, the tower would have a maximum height of 154 meters (505 feet). But even after this was approved by a commission, the developers increased the height to more than 200 meters, even though this increase was never officially approved.
Skyline Intrusion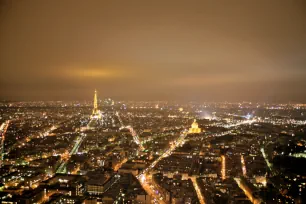 During construction, the tower was very popular as it became a symbol of the new modern Paris. This changed however when the 210-meter-tall (689 ft.) Tour Montparnasse was completed. Public opinion turned against the tower, mainly because it intruded the skyline. As a result, nowadays, skyscrapers are built on the outskirts of Paris, mainly in the Défense business district.
Observation deck
While the tower itself may not be worth a visit in itself – unless you are a skyscraper fanatic – the observation deck on the 56th floor of the Tour Montparnasse certainly merits a visit as it offers you a panoramic view over the city of Paris.
On clear days, you can see almost 40 kilometers (25 miles) far. The view is especially magnificent at night, when you can clearly see illuminated landmarks such as the Eiffel Tower and the Dôme des Invalides. You can also climb from the 56th floor to the roof of the building on top of the 59th floor for an even better view.