The Parc de Bercy is a fourteen hectare large park along the Seine river in the east part of Paris. The park was created in the mid 1990s as part of a project to revitalize an area of abandoned warehouses.
Creation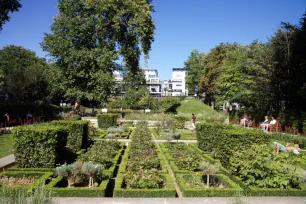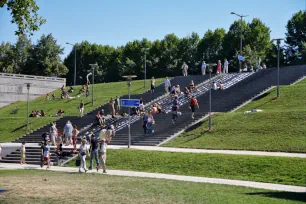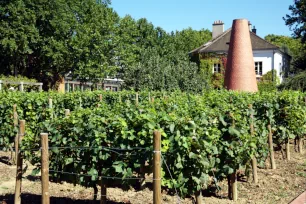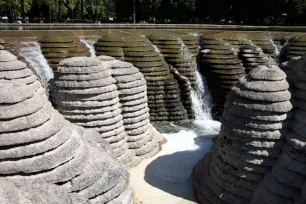 The park is located on a property that housed the Bercy wineries. Its history goes back several centuries, to a time when Paris still had large vineyards. Originally owned by the Bishopric of Paris, the French crown acquired the property around the eleventh century and in the seventeenth century the first royal wine warehouse was built here by the order of King Louis XIV. The warehouses were in use for more than three hundred years until they finally closed in the 1950s. The site stood derelict for decades.
Revitalization of the area started in the 1980s, culminating in the creation of a new park that opened in phases from 1994 to 1995. During the creation of the park several elements from the historic site were retained, including paved paths and railway tracks that were used to transport wine from the riverbanks to the winery, stately centuries old chestnut trees and the eighteenth-century Maison du Jardinage (Garden House).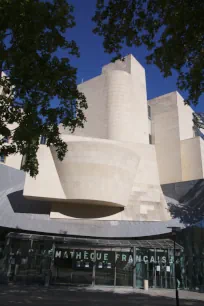 The Park
The park has a modern layout, divided into three sections. The first, most northern section, is called 'La Grande Prairie' (the great prairie). It consists of mostly grassy open space. Make sure you don't miss the Canyonaustrate, a canyon-like fountain-sculpture near the Bercy sports palace. A pedestrian bridge connects the park with the National Library across the Seine River. To the north of the park is the modern Gehry-designed Cinémathèque, a film museum and research center that opened in 2005.
The central part of the Parc de Bercy is called 'Les Parterres' (formal gardens) and is divided into nine themed gardens. Some of those include a kitchen garden with herbs, a rose garden, a garden of fragrances, and a labyrinth, which is especially enjoyed by children. There is also a vineyard with four hundred vine ranks, a reference to the site's history.
At the center of the park stands the Maison du Jardinage, which offers a small exhibition area as well as a bevy of information on gardening for the amateur or avid gardener. It's also a popular place for school children to visit. The kids are offered lessons on the basics of gardens, including how to grow vegetables and other common plants.
The third and most southern part of the garden is called 'Le Jardin Romantique' (Romantic Garden). It includes ruins of former buildings, elements of water, and fake mountains. This portion of the park is divided into two sections, dissected by the Rue de Dijon, and joined by two attractive metal bridges. It's a good photo spot. Visitors will also find some notable pieces of sculpture located throughout the Parc de Bercy.