Paris' Army Museum (Musée de l'Armée) is considered one of the finest military museums in the World. It is housed in the immense complex of Les Invalides.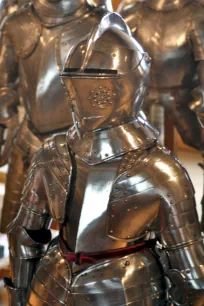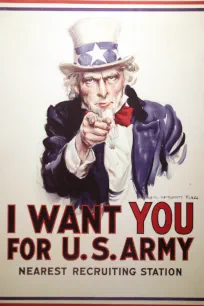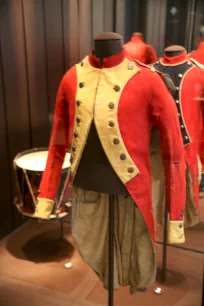 About the Museum
The Musée de l'Armée was opened in 1905. It combined two already existing museums: the Artillery Museum and the Historical Army Museum.
Housed in Les Invalides, the expansive French Army Museum covers war from the Stone Age to Hiroshima. The museum boasts a nearly unparalleled selection of artifacts, artwork, uniforms, and personal effects from many wars. Special attention is given to seventeenth and eighteenth century wars beginning with the reign of Louis XIV, the Napoleonic Wars, the Franco-Prussian War and World War I and II.
The World War II exhibition is particularly extensive and covers several rooms, with displays on the German invasion, the occupation of France, the resistance and liberation. There's also coverage of the Holocaust, the American involvement in the war as well as the war in the Pacific.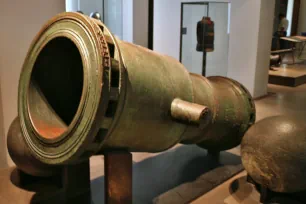 Visitors can also view a large collection of ancient arms and armor from the thirteenth to seventeenth centuries, as well as hunting and tournament weapons and armor. A part of the museum is dedicated to oriental weapons between the fifteenth and twentieth century. There are also some artifacts from France's participation in the American Revolution.
Napoleon
For fans of Napoleon Bonaparte, there are some very rare items to view, including the general's own uniforms and hats, his field tent, and his personal trophies. The collection of period uniforms, in general, is fascinating and is among the most extensive of any such collection in the world.
Tomb of Napoleon
Visitors to the museum can also include a visit to the tomb of Napoleon – there's a combined entrance fee for the tomb and the museum. The tomb is located on the premises inside the Dome Church. Also buried there are two of his brothers and his son. Some guided tours include a visit to the tomb.
Musée des Plans-Reliefs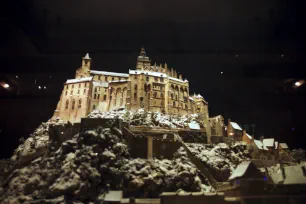 Also included in the ticket for the Musée de l'Armée is a visit to the Musée des Plans-Reliefs, a collection of large scale models of fortresses and fortified cities in France. Many of these scale models cover a surface of several tens of square meters (100s of sq. ft.).
The oldest model was built in 1868, and shows the fortified city of Perpignan. Another interesting scale model is that of Mont Saint-Michel, a fortified tidal island, of which even the smallest of details are visible.