The General Grant National Memorial, better known as Grant's Tomb, overlooks the Hudson River from the Morningside Heights district of Manhattan. For lovers of both architecture and Civil War history, it's a must-see while in New York City.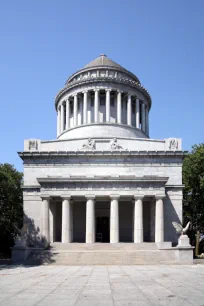 The monument was erected in the late nineteenth century as a mausoleum for General Ulysses S. Grant, the eighteenth president of the US and a successful general during the Civil War. In the early twentieth century, Grant's Tomb was one of the most visited attractions in New York. The monument is located near the north end of Riverside Park.
Conception
A monument to President Grant was being planned even before the popular president died. After his death in 1885 the largest amount of money ever collected for a public monument was amassed to ensure the building of this tomb. More than 90,000 people donated $600,000 for the project and the then-mayor of New York, William Russell Grace, was instrumental in securing such a prominent site for its location.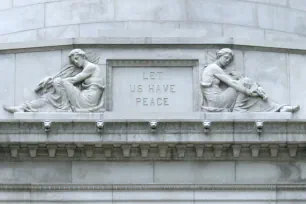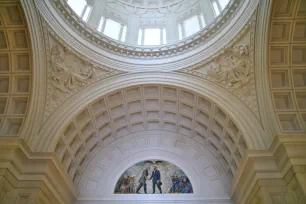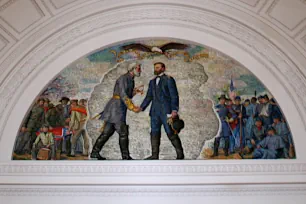 John H. Duncan was the chosen architect for the building, though his original plans were much too grand for the amount of money allotted for the project. They were scaled down significantly and finally, in 1892, the first stone was laid by president Benjamin Harrison.
The Monument
The 50-meter-tall monument opened in 1897 and remains the largest tomb in America. It is constructed from 8,000 tons of granite, with Massachusetts marble for the floors and fine Italian marble for the railings and trimmings.
Duncan's classical design was inspired by ancient monuments such as the Pantheon in Rome, the Mausoleum of Hadrian – also in Rome – and the "Tomb of Mausoleus" at Halicarnassus in Greece, one of the Seven Wonders of the Ancient World.
The building has a rectangular floor plan with a portico supported by massive Doric columns. A drum with an Ionic colonnade rises above the center of the building and is topped off with a conical roof. The entrance is flanked with eagle statues. Allegorical figures above the cornice represent Victory and Peace. The inscription in the middle quotes general Grant's famous words 'Let Us Have Peace'.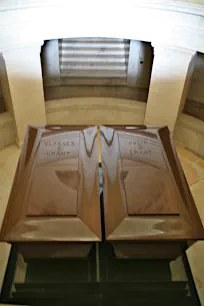 Interior
The interior is modeled after the Tomb of Napoleon at Les Invalides in Paris. The main room is decorated with reliefs and mosaics that depict Grant's victory and the surrender of General Lee at Appomattox that marked the end of the Civil War. Two smaller rooms provide information about Grant's career, famous battles of the Civil War, and about the monument itself.
The sarcophagi of Ulysses and his wife Julia Grant are located downstairs, in the crypt. Visitors can go downstairs to the gallery for a closer look. Niches in the gallery hold busts of Grant's most important lieutenants.