The Cabildo is a historic landmark built in the late eighteenth century in the French Quarter of New Orleans. It long served as the seat of the municipal government, and today it is home to the history museum of Louisiana.
Construction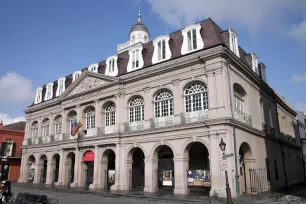 A first Cabildo (government house), was erected at this site in 1769. Here the Spanish colonial government held its council meetings.
The Great New Orleans Fire of 1788 ravaged the center of New Orleans, including the Cabildo which burned to the ground. The Spanish colonial government set out to quickly rebuild the city. Between 1795 and 1799 a new Cabildo was constructed at the Plaza de Armas, now Jackson Square, right near the just completed St. Louis Cathedral. It was designed by Gilberto Guillemard in a Spanish colonial style. Its flat roof was replaced in 1848 with a French mansard roof.
Louisiana Purchase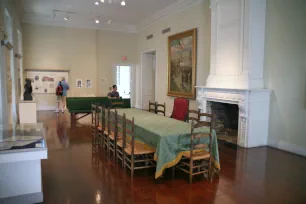 The Sala Capitular, the main meeting room of the Cabildo, was the site of the handover of French Louisiana to the United States, who purchased Louisiana for the sum of $15 million from Napoleon. France had just reclaimed Louisiana from Spain three years earlier under the secret treaty of San Ildefonso, but Napoleon Bonaparte quickly sold it to finance his wars in Europe.
The Cabildo later served as the city hall until 1853, when the city council moved to the newly built Gallier Hall. From 1868 to 1910 the Cabildo housed the state Supreme Court. Since 1911 it has been the home of the Louisiana State Museum.
History Museum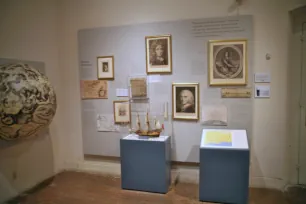 The Louisiana State Museum traces the tumultuous history of Louisiana, starting with a display on the life of Native Americans before European colonization up to the Civil War and subsequent Reconstruction Era.
The museum narrates the history of New Orleans in particular and shows common house items, clothes and other artifacts that give an insight in the daily life of Louisiana citizens during the French, Spanish and American eras. The history of slavery and segregation, as well as the Civil War, are particularly well documented.
You can also visit the Sala Capitular and a whole room is dedicated to the history of music in Louisiana. The museum also displays a bronze death mask of Napoleon, created by his doctor, who donated it to New Orleans in 1834.