Also known as the German Museum of Masterpieces of Technology and Science, the Deutsches Museum is one of Munich's top attractions, appropriate for visitors of all ages.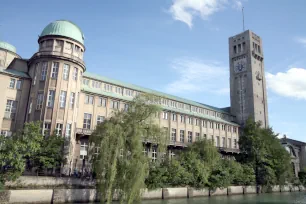 Located in the center of town on an island in the Isar River, the museum opened with much celebration in 1925.
This amazing attraction is the largest technological museum of its kind in the world and is renowned for its incredible historic artifacts, which mark important steps in the field of science and technology.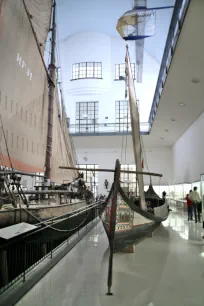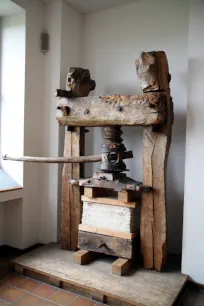 Exhibits
Exhibits at the Deutsches Museum are many and varied and cover topics such as aerospace, astronomy, agriculture, computers, chemistry, electricity, marine navigation, mining, music, railways, and telecommunication.
Visitors can view the first Siemens dynamo engine in the Electrical Power exhibit; see musical instruments of all varieties, from ancient brass instruments to modern synthesizers; and enjoy woodcuts and copper engravings that date back to Gutenberg and his early printing press.
This museum even owns the bench that saw the first splitting of an atom in 1938, originally housed in the laboratory of Hahn and Strassman.
Kids also love the electricity demonstrations that produce "real" lightning. The museum also has many transportation exhibits. You have the opportunity to see the very first automobile ever produced, an 1886 Benz. Besides cars, the museum also has a collection of boats and trains as well. The air and space portion of the museum is humongous and enjoyed by all ages. It includes helicopters, warplanes and highlights such as parts of the first Airbus aircraft. There's also a large number of engines on display, such as water turbines and turbojet engines.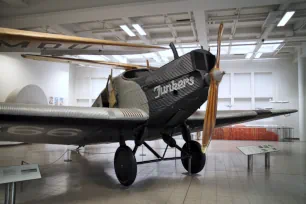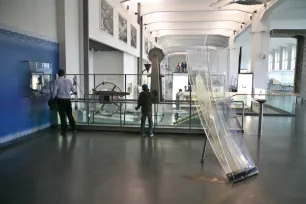 Like all good science and technology museums, the Deutsches Museum will keep kids pushing buttons, turning cranks, and flipping switches. They'll never be bored!
A Little History
Prior to and during the Second World War, control of the Deutsches Museum reverted to the Nazi party. They used the museum to present propaganda films and exhibits. At one point, it was even used as a post office and to house Russian laborers.
In 1944, near the end of the war, the building was hit by numerous air strikes. More than 80% of the structure was destroyed and more than 20% of the exhibits were damaged.
General Museum Information
English-speaking visitors will feel right at home at the Deutsches Museum. The museum employs English-speaking guides that are available to answer questions and demonstrate exhibits, and most of the museum's placards are in English as well as in German. Guided tours are available in German only.
Besides the 18,000 exhibits on display here, the Deutsches Museum offers a number of special workshops and lectures for all ages.