Madrid's Teatro Real (Royal Theater) is the city's main opera house. The building boasts a long and rich musical history.
In the Beginning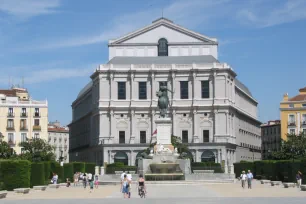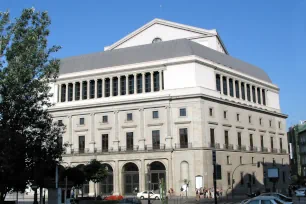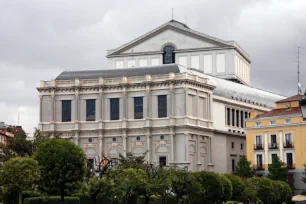 The design for the three-story Teatro Real was created in 1818, after the old Caños del Peral Theater was demolished. During its construction period, the theater hit lots of obstacles but was finally completed and dedicated nearly thirty-two years later, in 1850. Present at the inauguration was a young Queen Isabella II, who dubbed the building the Teatro de la Opera (Opera Theater). The first opera was performed that evening – «La Favorita» by Gaetano Donizetti.
Throughout the late nineteenth and early twentieth centuries, Teatro de la Opera garnered a reputation as one of Europe's great opera houses. It was especially well known for performances of operas by Verdi and Wagner, as well as musical performances of great works by nineteenth-century composer Igor Stravinsky. The Russian ballet also appeared there on a regular basis.
Located on the Plaza de Oriente, all the great European opera singers of the 19th and early twentieth century appeared on stage at this grand theater and, for decades, it was at the center of Madrid's cultural scene.
Problems Arise
By the 1920s, the Neoclassical-style Teatro Royal was experiencing some trouble. In 1925, engineers determined that the building was in danger of collapse, due to the infiltration of groundwater. It was closed and renovations took more than four decades, with the theater finally reopening in 1966 as a concert hall, but opera performances were diverted to the newer Teatro de la Zarzuela.
Former Grandeur
In the late 1980s – with the opening of a new concert hall known as Auditorio Nacional – the way was paved for Teatro Real to once again become home to Madrid's opera scene. It was closed in 1988 for extensive renovations and reopened in 1997 with much acclaim. Reflecting the decor of nineteenth-century Spain yet with plenty of modern amenities, the Royal Theater is a wonderful place to enjoy opera or ballet. Music-loving visitors can choose from a full season of musical offerings.