London's Royal Opera House is the third one that has occupied the Covent Garden site. Built in the mid-nineteenth century as the 'Italian Opera House', it is now one of the world's premiere opera houses.
The Italian Opera House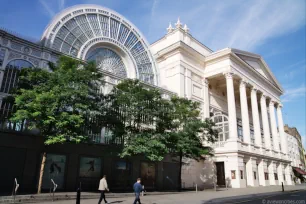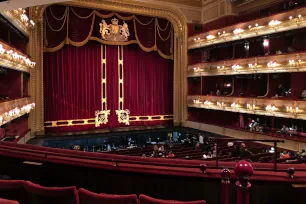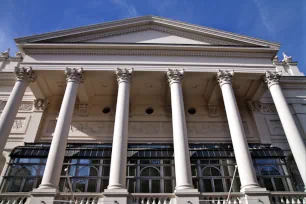 London's current Royal Opera House replaced a previous theatre, built in 1732 that was destroyed by fire twice, once in 1808 in again in 1856. Little time was wasted before plans were made to construct another theatrical venue after the latest blaze. Construction of the new theatre, designed by Edward Middleton Barry, began in 1857 and was completed less than a year later.
The inaugural performance at the new "Italian Opera House" on May 15, 1858, was a production of Meyerbeer's Les Huguenots. By 1892, the theater was given its present name, The Royal Opera House of London, and productions increased, including both winter and summer seasons of opera and ballet as well as recitals.
Dance Hall
During the tumultuous years of World War I, the Royal Opera House ceased operations and the building became a repository for furniture. During the next World War, it was a popular dance hall. Plans to have the opera house remain a dance hall after the war were thwarted by music publisher Boosey and Hawkes, who pushed to return the venue to its original purpose.
The Covent Garden Opera Trust was created and charged with the task of re-establishing the Opera House as "the national center of opera and ballet". The Royal Opera House officially reopened in February 1946 with a production of The Sleeping Beauty.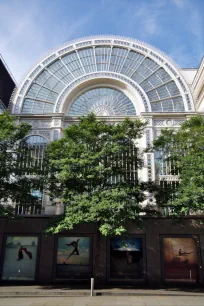 Making Improvements
Though the foyer, facade, and auditorium at London's Royal Opera House date back to the original 1858 structure, much of the remainder of the venue is a result of extensive renovations in the 1990s and a few improvements made in the 60s.
Most of the reconstruction took place between 1996 and 2000 and involved the demolition of almost the entire site. Jeremy Dixon and Ed Jones of Dixon Jones BDP were the chief architects, while Rob Harris and Jeremy Newton of Arup Acoustics were the acoustic engineers.
The building retained a horseshoe-shaped auditorium, just like the original. This one seats 2,268 people and consists of four tiers of boxes and balconies and an amphitheater gallery. New rehearsal and educational facilities were added as well as more public space, including the adjacent Floral Hall, which used to be part of the old Covent Garden Market.