Holland Park is the green heart of Kensington, an upscale residential district in the west of London. It is considered one of the most beautiful parks in the city, and some even prefer it over the more famous Kensington Gardens and Hyde Park.
History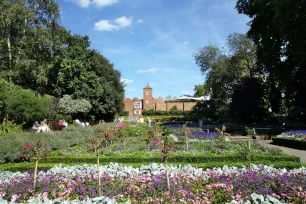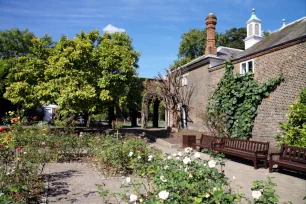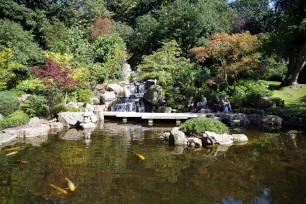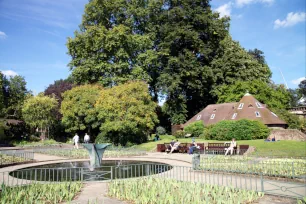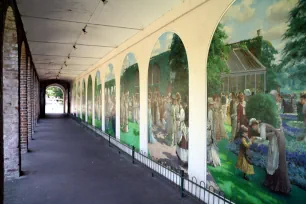 In the early seventeenth century, the land that now makes up the park was owned by Walter Cope, who built a large mansion on the property, originally known as Cope Castle. The home was built in the grand Jacobean style, typical of the second phase of Renaissance architecture in England.
Towards the end of the nineteenth century, the owners began to sell off the outlying parts of the land for the purpose of adding new residential areas to the city. The twenty-two hectares (54 acres) that were left of the estate opened in 1952 as a park.
In 1940, during the Blitz, Holland House was damaged beyond repair by incendiary bombing. Only the south wing, a couple of walls and terraces are all that remain of the former mansion. Fortunately, some of the original nineteenth-century geometrically arranged gardens have been preserved and are now part of the public park.
The park
Generally, the park is divided into three sections. The northern area is very bucolic and still quite rural, attracting a fair amount of wildlife to this semi-wild woodland area of the park. You're likely to spot a peacock or two, as well as a number of other animals.
In the central section of the park, you'll find the ruins of the old Holland House mansion. There's not a lot to see as far as the house is concerned, but the gardens make up for it.
Near the former mansion is the Dutch Garden, a meticulously maintained geometric garden. The most popular garden in Holland Park is the beautiful Kyoto Garden, a Japanese garden with a waterfall and pond with plenty of large koi. The park also has an orangery (greenhouse) and the open-air Holland Park Theatre, where visitors can see a production by Opera Holland Park.
The remainder of the park is used for sport and includes a cricket pitch and an excellent children's playground that's always a big hit with young visitors.
Murals
A colonnade in Holland House is decorated with a series of murals that depict one of the afternoon garden parties that were held in the 1870s by the Earl of Ilchester on the grounds of what is now Holland Park. The murals were created in between April 1994 and May 1995 by Mao Wen Biao and show scenes that depict the life of the high society in the Victorian age.