The London Aquarium, housed in the historic County Hall along the River Thames, is one of Europe's largest aquariums. Thousands of sea creatures from around the world can be admired here.
County Hall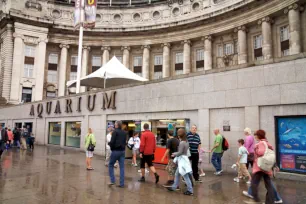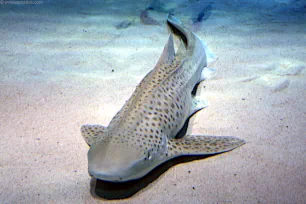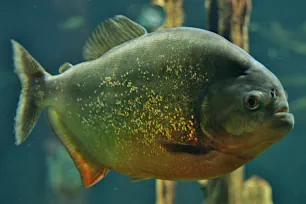 The London Aquarium is housed in the County Hall, an early twentieth century building that served as the seat of the London Greater Council until it was abandoned in 1986. The aquarium opened in 1997 and occupies several stories at the center of the building.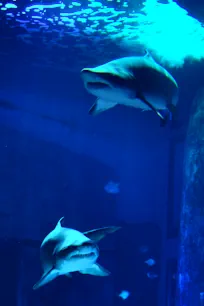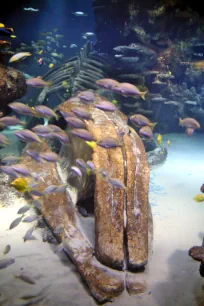 The Aquarium
The aquarium is spread over three floors. More than three thousand species of sea animals and plants can be found here in about fifty water tanks containing an amazing two million liters of water, making it one of the largest aquariums in Europe.
Zones
The aquarium is divided in a number of zones. Each of these zones represent a different biotope such as pools, oceans and rivers. There is a large water tank which simulates the biotope of the River Thames. Other biotopes have water tanks with a diverse array of fish and other animals such as octopuses, squid and jellyfish.
The biggest attraction is a huge water tank with numerous sharks and sting-rays. Another large tank, in the Indian Ocean zone, has sting-rays, firefish, sea anemones and frilled sharks.
Sharks are the most popular animals in the aquarium, although piranhas, rays, crocodiles and seahorses also attract plenty of onlookers. The rays are especially popular with children since they can caress the rays in a special open tank.