The Star Ferry has been a regular piece of the fabric of Hong Kong life for more than a century. Each day, both residents and visitors use this beloved ferry system, which makes its way gently across Victoria Harbor, delivering its passengers to their intended destination with unparalleled efficiency.
History of the Ferry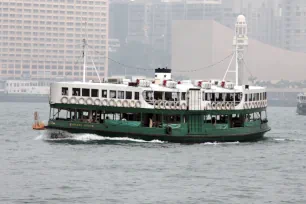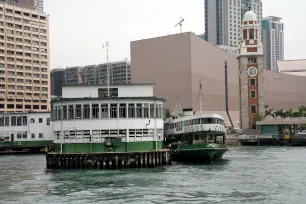 Reports show accounts of ferry service, traveling from Pedders Wharf to Tsim Sha Tsui, as early as 1888 on a vessel known as The Morning Star. This trip took about an hour on the early coal-powered ferry, which was owned by a company originally known as the Kowloon Ferry Company.
By the turn-of-the-century, ownership was transferred to the Star Ferry Company and more vessels were acquired, each bearing the word "star" as part of its name… thus the title of the new company. The ferry service became quite popular with the locals and rapidly grew in size. A typhoon which hit the island in 1906 put the ferries out of commission for a short time, destroying two vessels and devastating the ferry wharf, which was eventually redesigned with more space and higher efficiency.
By 1933, Star Ferry Co. purchased and began running its first diesel engine ferry, appropriately named "The Electric Star". The price to ride this newfangled ferry… 5 cents!
During World War II, the ferries were grounded for 44 months, the longest hiatus in the history of the Star Ferry. After the war, extensive repairs were necessary but the ferry service couldn't be kept down. Even the political unrest of the late 1960s, which threatened the ferry service once again, didn't keep it from its daily rounds.
Today's Star Ferry Company
In the more than one hundred years since its beginning, the Star Ferry Company has gone from a few single-deck coal-powered ferries to a wonderful fleet of twelve diesel-electric vessels, some that hold up to 750 passengers. All have air-conditioned upper deck cabins where passengers can ride in comfort, despite the weather.
The ferry service offers routes from Wanchai to Tsim Sha Tsui and from Central to Tsim Sha Tsui. The ferries depart frequently – usually less than 20 minutes apart and as close together as every 8 minutes. The fares are quite affordable, and a ride on these historic ferries is a must-do for Hong Kong visitors.