The Goethehaus is the parental home of Johann Wolfgang von Goethe, who is commonly known as the greatest writer in the German language. Goethe wrote his earliest works in this house.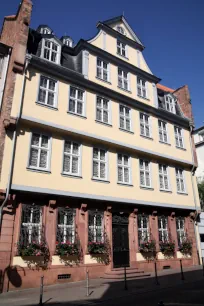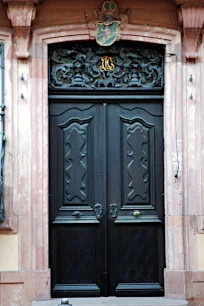 Goethe was born in this house on the 28th of August 1749 and spent his youth here until he went to Leipzig to study law. He returned to Frankfurt am Main for a short period until he moved to Weimar in 1775.
History of the Goethehaus
The house was bought in 1733 by Goethe's grandmother, hostess of a guest house on the Zeil. It were in fact two neighboring half-timbered houses from around 1600. In 1755 Goethe's father, a lawyer, extensively remodeled the buildings into one coherent High Baroque house, but he kept the two medieval-style overhangs.
The house was sold by the Goethe family in 1795 and went through several modifications until it was purchased in 1863 by Otto Volger who, as a tribute to the famous writer-poet, restored it to the condition it was in when the young Goethe lived here. It was rebuilt between 1947 and 1951 after wartime destruction in 1944.
Interior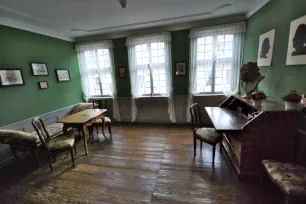 A visit to the Goethehaus gives an insight in the life of the well-off in the eighteenth century. The whole interior of the house has been reconstructed. One authentic item is the desk where Goethe wrote his early works, including 'The Sorrows of Young Werther', that gave him instant fame in 1774.
Goethe-museum
Adjacent to the Goethehaus is the Goethe-museum, where you find a collection of paintings and documents related to the art-loving writer. The museum also contains an extensive library.