Dresden's Großer Garten – or "Great Garden" – is a public park that was first established in 1676 by future elector Johann Georg III as a hunting ground. It was located outside the walls of the city, just to the southwest of the city center.
Summer Palace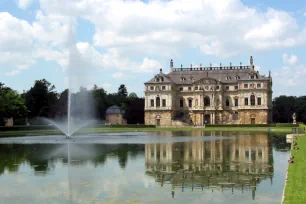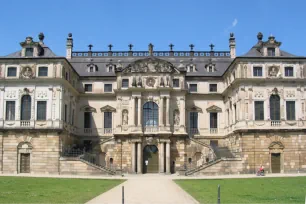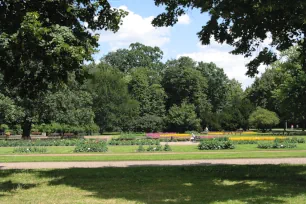 The centerpiece of the park is the Sommerpalais, a Baroque masterpiece commissioned by Johann Georg III in 1676 and completed in 1683 after a design by Johann Georg Starcke. It is one of the earliest examples of Baroque architecture in Germany.
In 1945, the building burned out completely after it was hit during an aerial bombardment. Reconstructions started in the mid 1950s and by the end of the 1960s the palace's exterior was almost completely rebuilt. It would take another twenty years before a partial reconstruction of the interior started in 1990.
The Park
The area around the palace has been a public park since 1814. It is the biggest park in the city and generally considered the most beautiful. The park covers about two square kilometers (about 500 acres) and it is the scene of many cultural events and festivals, including several open air stages where concerts and other arts-related performances take place. Fireworks are commonplace at Großer Garten, especially during the summer months and for national holidays.
Botanical Garden
In addition, at the edge of the park, visitors can head to the local Botanical Garden where they'll find a variety of trees, shrubs, and flowers artfully arranged for the enjoyment of guests. Actually, the flowers and plants are arranged geographically and provide visitors with a "botanical trip around the world". In total, this garden boasts more than 10,000 species of plants. Free of charge, it is open year round with shorter hours during the colder winter months.
Zoo
Zoo Dresden is also located inside Großer Garten. The fourth oldest zoo in Germany, it was designed by Peter Joseph Lenne and opened in 1861. It covers some 13 hectares (32 acres) on the southern edge of the park. About 3,000 animals of 400 different species live in this zoo, which is open to the public year round for a small fee.