Lincoln Park is the largest park in Chicago. Long and narrow, it begins at North Avenue and follows along the banks of Lake Michigan for quite a number of miles. Within its 1,200 acres, you'll find a wealth of things to see and do.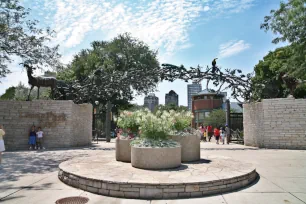 One of the most popular attractions in this city park is a wonderful, world-class zoo called, simply, Lincoln Park Zoo. Besides the incredible array of animals on display here, the nicest thing about this zoo is the fact that it's free. So, if you're traveling with kids, or you're an animal lover yourself, this attraction is certainly a must-do.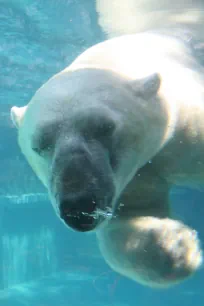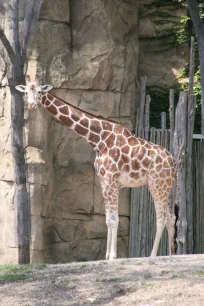 About the Zoo
Founded in 1868, the Lincoln Park Zoo is the oldest free public zoo in the country. The atmosphere is extremely warm and welcoming, with beautiful flowering gardens situated here and there, wide walking paths, ample shade trees, and stately Georgian Revival buildings mixed with spacious modern structures.
Of course, most people come here for the animals, and they don't go home disappointed! Lincoln Park Zoo boasts more than eighty species of mammals, from the ordinary to the exotic. Many are indigenous to far away continents like Africa or Australia, and most visitors may be hard-pressed to identify them. The Regenstein Center for African Apes is a special favorite with kids and adults alike. Other popular mammals found at the zoo include polar bears, sun bears, camels, giraffes, lions and rhinoceros.
If snakes, salamanders, turtles, and frogs are more your style, you'll enjoy the seventy species of reptiles, amphibians, and fish – more than 2,300 individual animals – that call Lincoln Park home.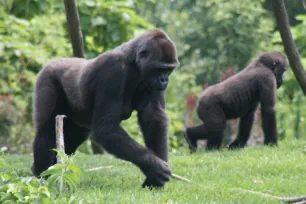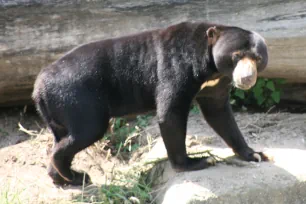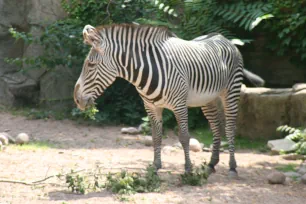 There's also an excellent array of birds on display at the zoo – about seventy-five species and three hundred birds in all at the expansive McCormick Bird House. Near the zoo's main entrance you'll also find a seal pond, and in the Kovler Penguin and Seabird House you'll encounter a number of penguins, including the colorful king penguins.
Children's Zoo will delight the little ones. It offers hands-on experiences with the animals as well as a fun Treetop Canopy Adventure. The children's zoo is designed to make children feel comfortable in the North American woodlands and to help them understand issues such as safety and conservation.
The Farm-in-the-Zoo is another interactive exhibit where kids can milk cows, taste honey, and churn butter. Guests can even experience what it might be like to "hatch" from an egg!
Lincoln Park Zoo also offers a number of programs and special events for families, as well as lectures for adults.
Visiting the Zoo
Lincoln Park Zoo is open 365 days a year and only closes in instances of severe weather. Hours depend on the season of the year. Visitors should allow at least two to three hours to enjoy all the wonderful exhibits and any special programs that may be on the agenda for the day.