Chicago's Field Museum is considered one of the finest natural history museums in the U.S. It even gained national acclaim when Steven Spielberg made it the home base for the esteemed archaeologist in his Indiana Jones movies.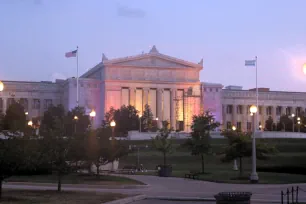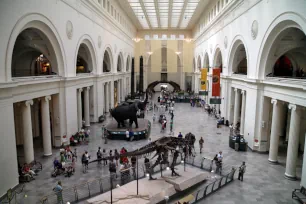 Movie appearances aside, however, the Field Museum was originally founded to house the biological and anthropological collections assembled for the World's Columbian Exposition of 1893. That collection still remains the core of the Field's permanent collection. However, in more than a century, the museum has grown into a home for more than 20 million specimens and a 25,000 volume natural history library.
The Field Museum boasts a number of both permanent and temporary exhibits that will appeal to museum goers of all ages.
Nature Exhibits
Nature exhibits include areas dedicated to the animals of Africa, North American birds, plants of the world, sea mammals and an underground adventure.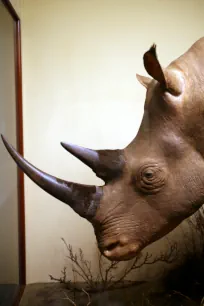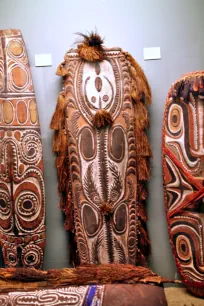 One of the African exhibits tells the story of the Lions of Tsavo, two lions that once terrorized East Africa. Other exhibits include Evolving Planet, a journey through four billion years of life on earth and Moving Earth, where you can discover why the plates on the earth move. Also in the nature section are several galleries with profile rocks and fossils. Other galleries focus on Jade, diamonds and other gems.
Culture Exhibits
Permanent culture-related exhibits include a look inside Ancient Egypt, a chance to view a full scale Pawnee earth lodge, the hall of the Ancient Americas and the lacquerware art of Japan. There's also a Maori Meeting House and an exhibit on life in Tibet, as well as exhibits on Eskimos and Northwest Coast Indians.
Temporary Exhibits
Temporary exhibits change several times a year and the Field Museum has been a stop for some of the finest major traveling exhibits of the last several decades, including an excellent exhibit about Jackie Kennedy and the wonderful King Tut exhibition.
Sue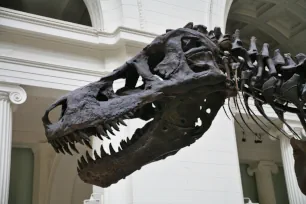 Kids will certainly want to visit the Tyrannosaurus rex named Sue, described as the largest, most complete, and best-preserved Tyrannosaurus Rex ever unearthed, standing 12 feet high and 42 feet long (3.6 x 12.8 meter).
Visiting the Museum
The Field Museum also has four gift shops on site where visitors can purchase a number of wonderful items, from inexpensive souvenirs to beautiful jewelry and hand-crafted artwork. There's also a better-than-average café at which to grab a bite to eat.
Visitors can explore the three floors of the museum on their own or take a guided "highlights" tour, which departs twice each day and gives you the inside story on some of the museum's most popular artifacts.