Often dubbed Chicago's "original Gold Coast", the area known as the Prairie Avenue Historic District was once "the" place to live in Chicago. Having an address here meant that you were one of the most esteemed citizens of this marvelous city.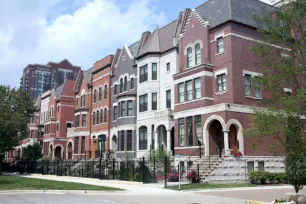 During the last three decades of the nineteenth century, this area was home to some of Chicago's most wealthy citizens – 75 millionaires to be exact – and many wonderful sites still remain in the Prairie Avenue District today.
History of Prairie Avenue
In 1812, the area now known as Prairie Avenue was the site of the so-called Fort Dearborn Massacre, where hostile Indians attacked a band of European settlers.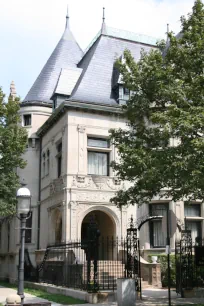 Because of this and in reverence for those who died here, development here was slow, but by 1870, this street was covered with ornate upper-middle-class Italianate-style homes belonging to some of the city's most well-known merchants. The purchase of homes on Prairie Avenue by George Pullman and Marshall Field made this street one of the most desirable in the city.
However, by the 1890s, railway lines and factories had moved in precariously close to the mansions on the avenue and residents became annoyed and soon moved to quieter neighborhoods. By the 1920s, these amazing homes became rooming houses or were torn down and replaced with commercial endeavors. Even more homes were demolished during the Great Depression, and commercial development became yet more important in the area during and after the years of World War II.
What You'll See Today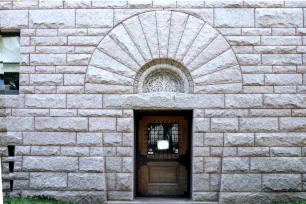 Fortunately, concerned citizens stepped in to save a number of the grand Victorian residences that once sat on Prairie Avenue. Eleven residences have survived from the district's glory days. Nine of them are deemed historic landmarks.
Visitors can sign up for a walking tour of the district or can explore on their own. Be sure to visit the Glessner House Museum, a home built in 1887 after a design by the Boston architect Henry Hobson Richardson. The house boasts an excellent collection of nineteenth-century decorative arts.
The city of Chicago also opens the Clarke House Museum to the general public. Built in 1836 and untouched by the great Chicago fire, the mid-nineteenth century furnishings of this Greek Revival home depict life on the urban frontier.
You'll also want to make a stop at the Second Presbyterian Church to admire the Louis Comfort Tiffany stained-glass windows. Magnificent!