Chicago's Chinatown isn't just a place for those of Chinese descent to gather. It's a colorful neighborhood for all to enjoy.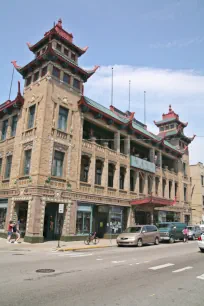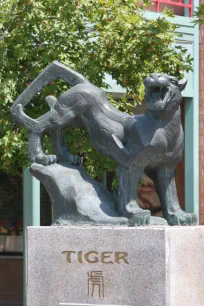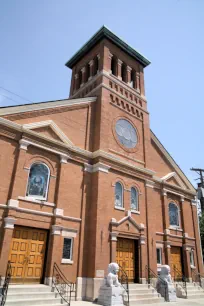 The Origins of Chicago's Chinatown
Chicago's Chinatown emerged largely because the clusters of Chinese immigrants who had settled on the West Coast of the United States were being treated inhumanely, hence their decision to head east to find a more peaceful place to live.
The completion of the transcontinental railroad in the 1870s also made it simpler for Chinese immigrants to travel from places like San Francisco to the Midwest, and by 1890, there were about five hundred Chinese immigrants living in The Windy City.
The establishment of Chicago's Chinatown soon followed in 1905. Many of its new residents opened shops that catered to others like them, and restaurants that would remind their fellow Chinese of the home they left far behind. Word spread that Chicago was an excellent place for the Chinese population to settle, and by the middle of the twentieth century, the population of Chinatown reached about 14,000, which included immigrants coming straight from China to Chicago without settling elsewhere.
Today, Chicago's Chinatown is bounded by 18th Street on the north, 23rd Street on the south, State Street on the east and the Chicago River on the west. It's home to approximately 70,000 residents, and the population of the neighborhood continues to grow. Chinese service organizations, social clubs, and other associations have formed to serve the needs of the population and the neighborhood is a vital part of the city of Chicago, attracting visitors who enjoy the food and fun that can be found there.
What You'll See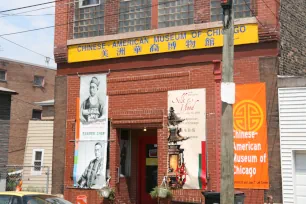 Many visitors to Chicago include a visit to Chinatown on their itinerary, especially if they're searching for the best in Chinese food. Actually, you'll find just about any kind of Asian cuisine here, including Japanese, Korean, Vietnamese, and Thai food. Eateries range from small take-out joints to cozy cafés serving Chinese specialties like bubble tea, to fancy restaurants that offer top-notch cuisine.
Shopping is another reason to visit Chinatown. Though many of the stores carry similar items, you'll find things here that you won't find elsewhere in Chicago, such as martial arts supplies, Chinese costumes, Buddha statues, beautiful hand-painted fans, and jade jewelry. You might even decide to visit the Chinese herbalist's shop to determine his remedy for whatever ails you at the time!