This once polluted Back Bay neighborhood, known as The Fens, was turned into a spot for Bostonians to gather to play or relax.
History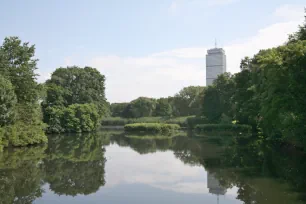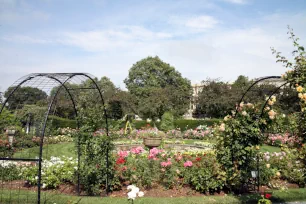 Boston's Back Bay neighborhood was established when a parcel of land was created by filling the tidewater flats of the Charles River. This project began in 1857 and was completed around 1882. Filling reached the area known as the Fens by 1900.
However, shortly after this project was completed, a serious problem arose. A mill was turning the water into a noxious sewer. The bad odors and serious pollution were something that residents of that time demanded be addressed.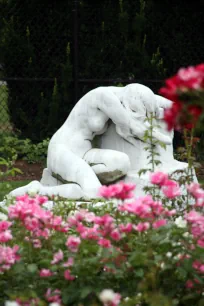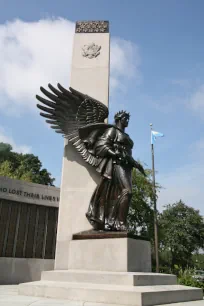 And it was. Renowned landscape architect Frederick Law Olmstead (known for his work on New York's Central Park) was called in to solve the problem. It was his assignment to restore this dirty marsh and make it an ecologically sound place that could be enjoyed as a recreation area. Thus, "The Fens" was created.
He designed the Fens to be flushed by the tides twice daily, but when the Charles River was dammed in 1910, the Fens became a freshwater lagoon. In the 1920s, Olmsted's protégée, Arthur Shurcliff, added a rose garden and more formal landscaping, indicative of gardens of that era. Soon, an athletic field was also added. During World War II, when Victory Gardens (vegetable gardens created to increase the food supply during wartime) were popular, many were planted there and several still remain, being carefully tended by residents of the upscale Back Bay area.
The Fens Today
Aside from the Kelleher Rose Garden and Victory Gardens, visitors to today's Back Bay Fens will also find World War II, Vietnam, and Korean War memorials as well as several additional athletic fields. The Fens is also a great place to go birdwatching as an unusual range of bird species can be found in this marshy area. Back Bay Fens is also a very popular spot for weddings and wedding photo-taking.
As a link in the Emerald Necklace Park System and one of six parks designed by Olmsted, the Back Bay Fens is overseen by the Emerald Necklace Conservancy, a group of dedicated volunteers who strive to protect the landscape and waterways of this park and the others in the system.