The Poble Espanyol (Spanish Village) was built on the Montjuïc hill for the 1929 International Exhibition in Barcelona. Its aim was to show visitors a representative sample of Spanish architecture.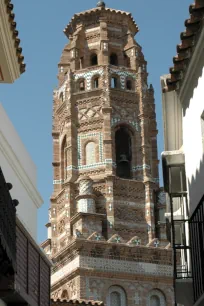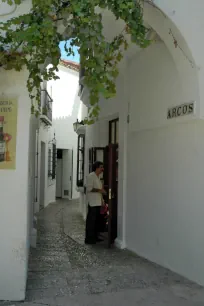 Creating a Village
A team of two architects, an engineer and an artist created the village by erecting 116 buildings in different architectural styles representing Spain's many regions. The houses are arranged around a large square – the Plaza Mayor – and a couple smaller squares, all connected by picturesque streets, some with stairs. Poble Espanyol has everything you'd expect from a small village, including a town hall, a church, a monastery, shops and residential buildings.
Replicas
Several of Poble Espanyol's buildings are exact reproductions of existing buildings, while others merely represent a specific architectural style. The main entrance gate to the village is a replica of the Puerta San Vicente, one of nine gates of the eleventh century walls around the city of Avila.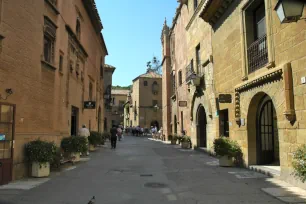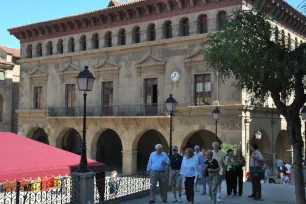 Some other notable replicas are the Town Hall of Valderrobres and the tall clock tower of Utebo, a mixture of Mudéjar and Gothic styles.
A Popular Attraction
El Poble Espanyol was only built for the duration of the Exhibition, but due to its popularity it was not demolished. Except during Spain's civil war, when it was used as an internment camp for prisoners, it has continued to attract visitors lured by the car-free idyllic village.
The Spanish Village Today
In 1988 the village was renovated, and several attractions were added. There is now a focus on traditional arts with artisans creating glass, decorative paintings, ceramics, embroidery, and many other handmade objects in about forty workshops. The village also features a number of bars, restaurants, shops and even some nightclubs.