The Byzantine Museum has a world-class collection of Byzantine, Christian and post-Byzantine art covering a timespan of over fifteen hundred years. The collection is housed in a beautiful nineteenth century villa.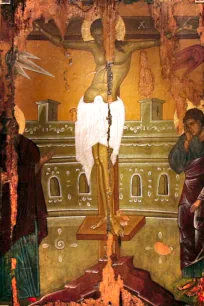 Byzantine Art
For a period of almost one thousand years – between the fall of the Roman Empire in 476 and the fall of Constantinople in 1453, Greece was part of the Byzantine Empire. Art and culture were dominated by the orthodox Christian church.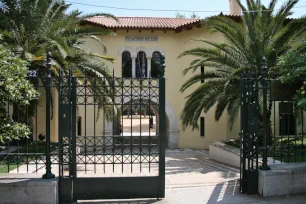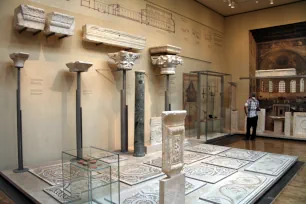 The most popular form of art was the icon. Originally the word icon simply referred to an image, but today it refers to religious art – usually paintings – depicting holy figures, often Mary with child. Symbolism and strict stylistic rules characterize Byzantine icons.
The Museum
The Byzantine Museum was founded in 1914 and was initially housed in the Academy of Athens, a nineteenth century neoclassical building near the university. In 1930 the museum moved to its current location in the Villa Ilissia, a Florentine villa.
The villa was built between 1840 and 1848 as a winter palace for the Duchess of Plaisance (Piacenza). The duchess – of French descent and born in Philadelphia – married to a French statesman but left him and moved to Athens in 1834 where she became a prominent social figure and philanthropist.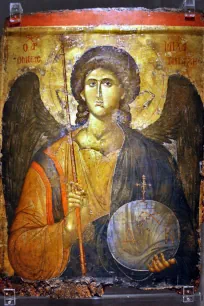 In 1930 Georgios Sotiriou, director of the Museum of Byzantine Art since 1923, commissioned architect Aristotélis Záchos with the reconversion of the villa into a museum. Later, in the early 2000s, the museum was expanded with a modern wing.
The Museum Collection
The museum has an invaluable collection of about 30,000 early Christian, Byzantine and post-Byzantine art objects. The oldest, early Christian objects date back to the third century, while the post-Byzantine collection spans the period from 1543 all the way to the twentieth century.
The museum has one of the world's most impressive collections of Byzantine icons. Some notable works include a fourteenth century icon with a gilded portrait of the archangel Michael, an eighteenth-century mosaic of a galaktotrophousa – Mary breastfeeding her child, and a fourteenth century mosaic icon known as the Episkepsis showing Mary and child.
But the museum has much more than just icons; there are also statues, manuscripts, armor, engravings, mosaics, chalices and other religious treasures, ceramics, wall paintings, liturgical vestments, and much more. One of the must-see highlights is a stele from the fourth or fifth century that shows Orpheus surrounded by wild animals while he plays a lyre. There are also a number of sculptures, dated early third century AD, that were part of a sarcophagus from the ancient city of Sidamara in Asia Minor.