Christophe Plantin's sixteenth-century printing shop, once the world's most prolific, is now one of the country's finest museums. It offers a great insight in the working and living conditions during the sixteenth and seventeenth centuries.
History
Christophe Plantin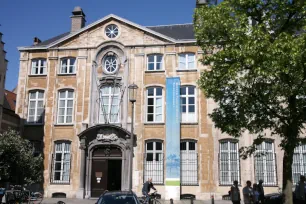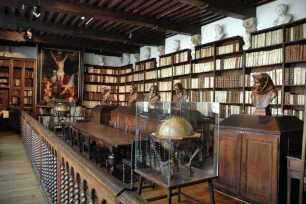 In 1546 Christophe Plantin, like many others at the time, emigrated from France to settle in the booming city of Antwerp. He started out as a bookbinder and leather craftsman and in 1555 he became a printer, setting up his own shop 'De Gulden Passer' (the Gilded Compass).
Twenty-one years later he moved into a new building at the Vrijdagmarkt square (Friday Market Square) – the present Plantin Moretus Museum – where he would create one of the world's leading printing and publishing houses. At that time, he already had more than seventy employees. Christophe Plantin is now considered the most important printer of his era.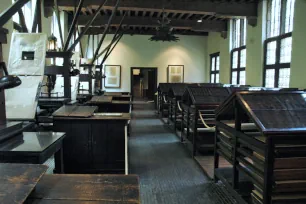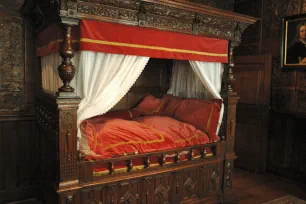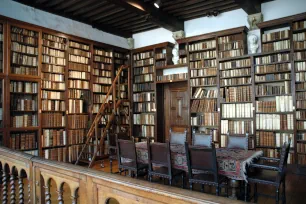 Expansion by the Moretus family
After Plantin's death in 1589, his business was expanded and modernized by his son-in-law Jan Moretus and his children, who are also responsible for the magnificent seventeenth-century courtyard. Besides the courtyard, the building itself is also worth a visit, as it is one of the finest examples of seventeenth- and eighteenth-century architecture in the Low Countries.
The museum
The printing offices, workshop, library and printing room have all been preserved in their original state and offer a unique insight in the living and working conditions at this thriving printing and publishing house.
In total, thirty rooms can be visited. The museum owns an important collection of printing equipment as well as an invaluable archive and important works of art, including works by Rubens and Van Dyck.
Some of the museum's highlights include an original Gutenberg Bible, the world's two oldest printing presses, original typographical matrices by Garamond and the first printed Atlas.
World Heritage List
The historical value of both the house and the printing museum were recognized internationally when the UNESCO added the printing museum to its World Heritage list. It became the first museum in the world to be added to this exclusive list. The museum's archive was already on another UNESCO list since 2001, the Memory of the World.